Stories Published on June 1st, 2011 | by Seán Ward
0
'Chain' Campaign Just Misses Out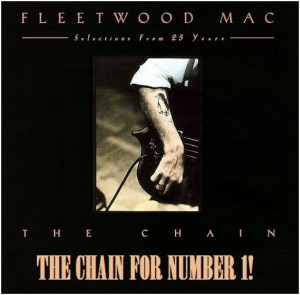 The bold and well backed campaign to get the theme music for the BBC's coverage of Formula One to No.1 in the charts only narrowly missed out.
The campaign, initially created as a Facebook group by student George Caröe, managed to get the track by Fleetwood Mac to number 81 in the worldwide charts.
While some saw this as a grave shame, many have seen it as a huge success, seeing as the highest the song has ever gone in the charts before was 94th.
This week, months after the campaign's start date, and just days after the Monaco Grand Prix, the Chain dropped out of the worldwide top 300, although three other Fleetwood Mac songs remain in the top 200.
The campaign was backed by Jake Humphreys, presenter for the BBC's F1 coverage, and BBC Radio 5 Live.
Caröe said after the campaign that "In all I'm happy it got to where it did but at the same time disappointed.
"iTunes decided to remove the whole album 'The Very Best of Fleetwood Mac' a few days before the first race, which was the album everyone was downloading the song from".
"I had loads of fun with the campaign", he added.
And when asked if he would consider any more Facebook campaigns, he simply said "I have to say that even though it was very stressful, I would certainly do another Facebook orientated campaign.
"Whether it will be F1 related…well we'll have to see"