Drives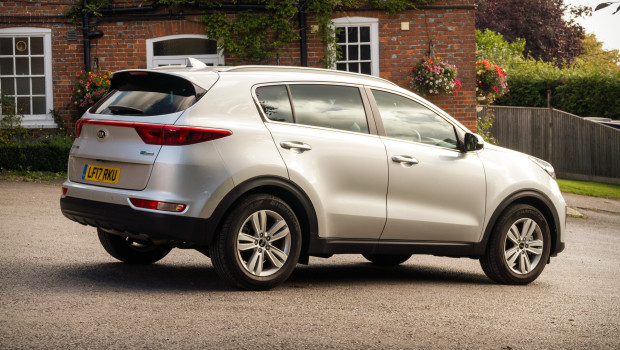 Published on September 22nd, 2017 | by Seán Ward
0
1,200 Miles, Four Days, And A Kia Sportage
It's only now, having driven a Kia Sportage for a week, I've noticed just how many of them there are on the roads. As an opening sentence for a review it's probably quite a strange one, but honestly, have you noticed how many there are? I feel like they were somehow invisible to me before, but the mist has now cleared and I spot one every single time I venture out for a drive.
Should I be surprised? Not really, but I'm amazed I've been oblivious to the Sportage for so long. You see, the Sportage is Kia's best selling model in the UK. Why? Because everyone likes a good SUV, and Kia were there with the right product at the right time. Perhaps more importantly, fewer and fewer people associate Kia's name with the words 'cheap' or 'Korean rubbish' as perhaps would have done a decade ago.
So what's it like, the new Sportage? To find out I decided to do some serious mileage in one, and the easiest way to do that was to drive quite far away. Destination: Scotland.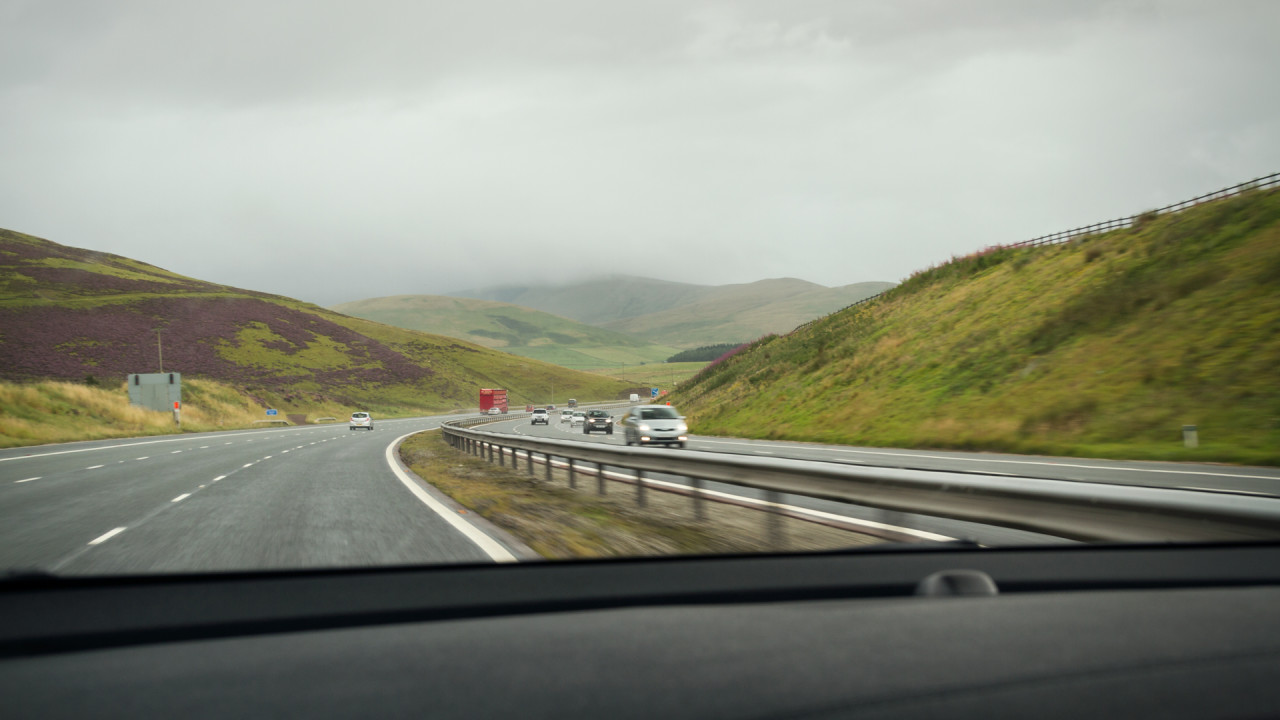 The car you see here is the one Kia expects to be the best seller, a Sportage '2′ with a 1.7 litre, four-cylinder diesel, with 114bhp and 280lb/ft of torque.
Speed isn't one of its stronger points. 0-60mph takes 11.1 seconds and the top speed is 109mph, which, for reference, isn't much faster than the Kia Picanto I drove a couple of weeks ago. That little Picanto, with its 1.25 litre, naturally aspirated petrol engine, had just 83bhp and 89lb/ft, but would manage 0-60mph in 11.6 seconds and a top speed of 107mph.
I know the Picanto weighs relatively little next to the Sportage, as am I aware of the fact that this is not the most powerful Sportage, but I just expected a little more poke. I think I'd probably end up going for one of the more powerful engines myself.
What the engine lacks in speed it makes up for with economy and refinement. For the most part the engine is quiet and delivers its punch smoothly, but to make swift progress you'll need to keep the revs low, as the higher you rev the less the engine wants to give.
There are a few gearboxes to choose from in the Sportage, including a six-speed automatic and a seven-speed double-clutch, but I sampled the six-speed manual. It has a nice weight to it and feels pretty good, but it's nothing too special.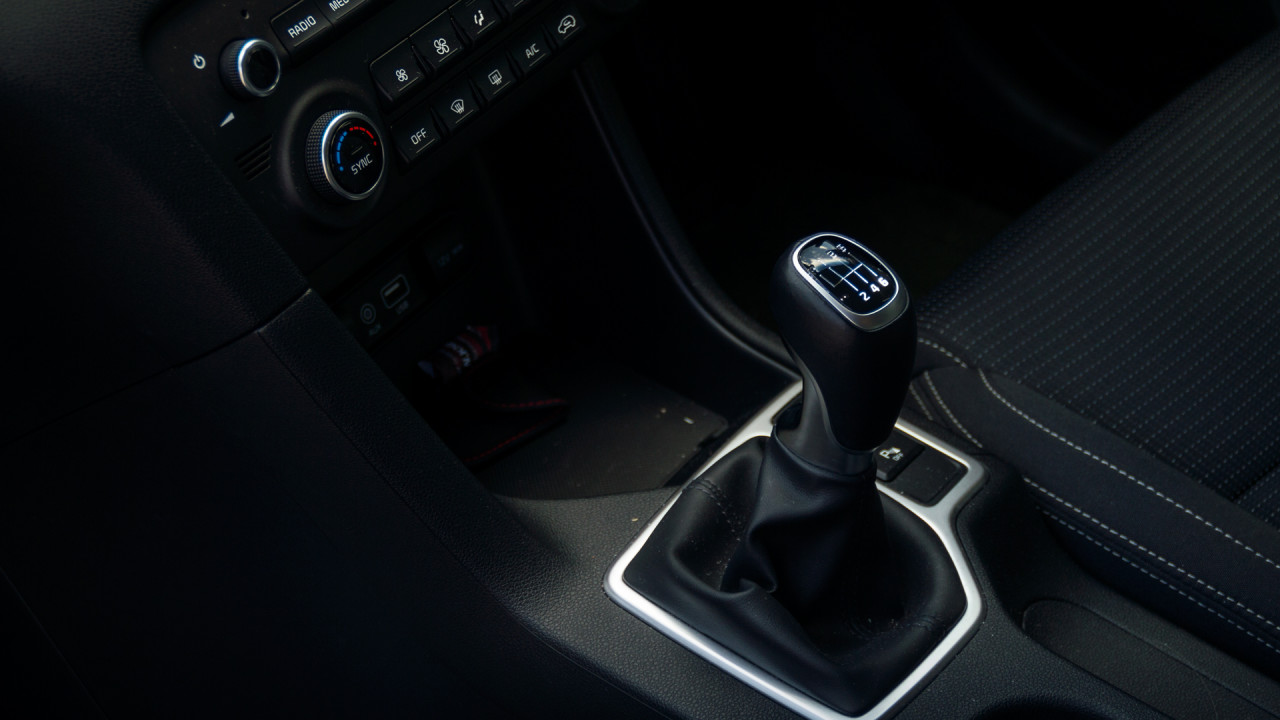 However, what's really clever is that the weight of the gearbox nicely matches up with the weight of the pedals and the weight of the steering. The steering is electric and without any real feel, but its weight inspires a sense of confidence, and it's surprising just how many SUVs fail to make the gearbox, pedals and steering feel like they've been designed for the same car. The Sportage manages this brilliantly.
Navigating the twists and turns of Scotland's A-roads and trundling along hundreds of miles of motorway to reach said roads, it became immediately apparent how hard Kia has worked on the Sportage's suspension. It's been heavily modified compared to the old model, and, combined with a stiffer body shell, the result is a more comfortable ride over long distances and a flat, controlled body as the roads get twisty. Exploring the interesting roads around Loch Lomond was actually rather good fun, as the Sportage soaked up bumps and stuck to the road a lot harder than I would have first thought.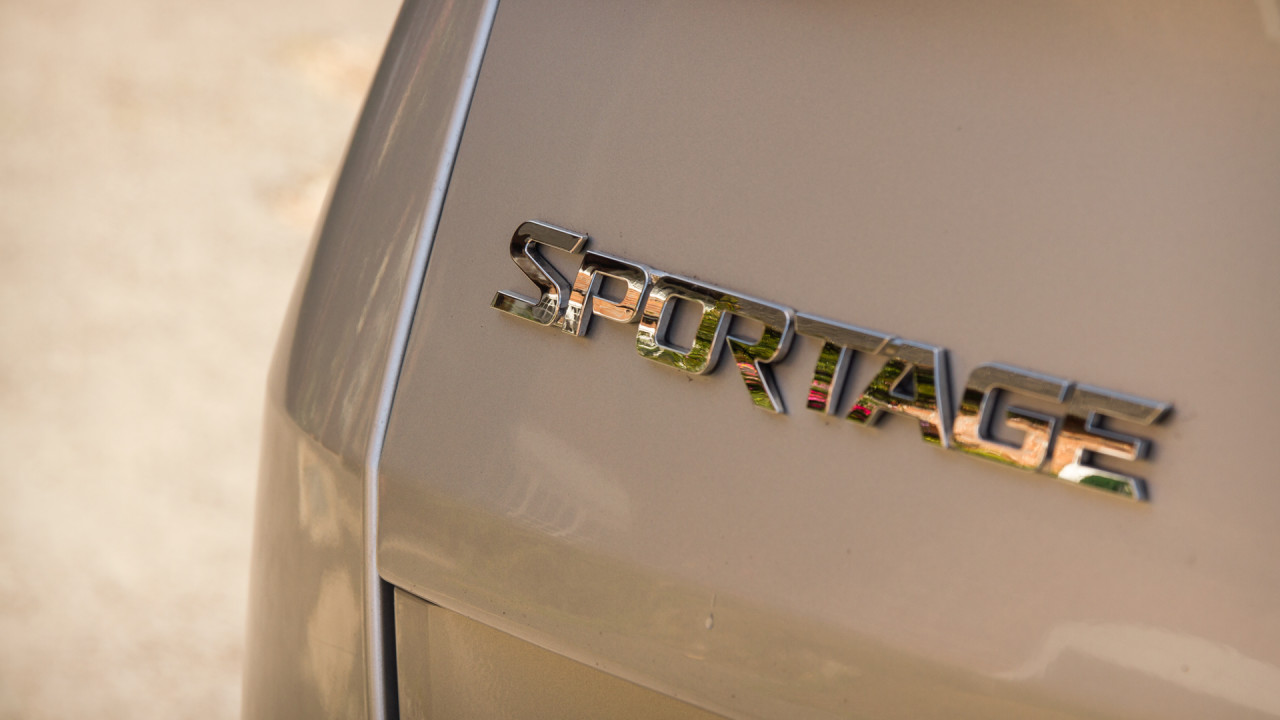 As I said at the beginning, I haven't noticed many Sportages on the road until now, something that confuses me given how attractive a machine it is. It's a clean, relatively simple design, and thankfully looks like a Kia rather than just another generic SUV.
On the inside, the cloth seats are super comfortable and you've got everything you need, from sat-nav, a display that shows the local speed limit, Bluetooth and a DAB radio, but it's all just a bit boring. In isolation it's fine, but compared to the interior of the Peugeot 3008 it just feels flat. Be brave, Kia, and experiment next time.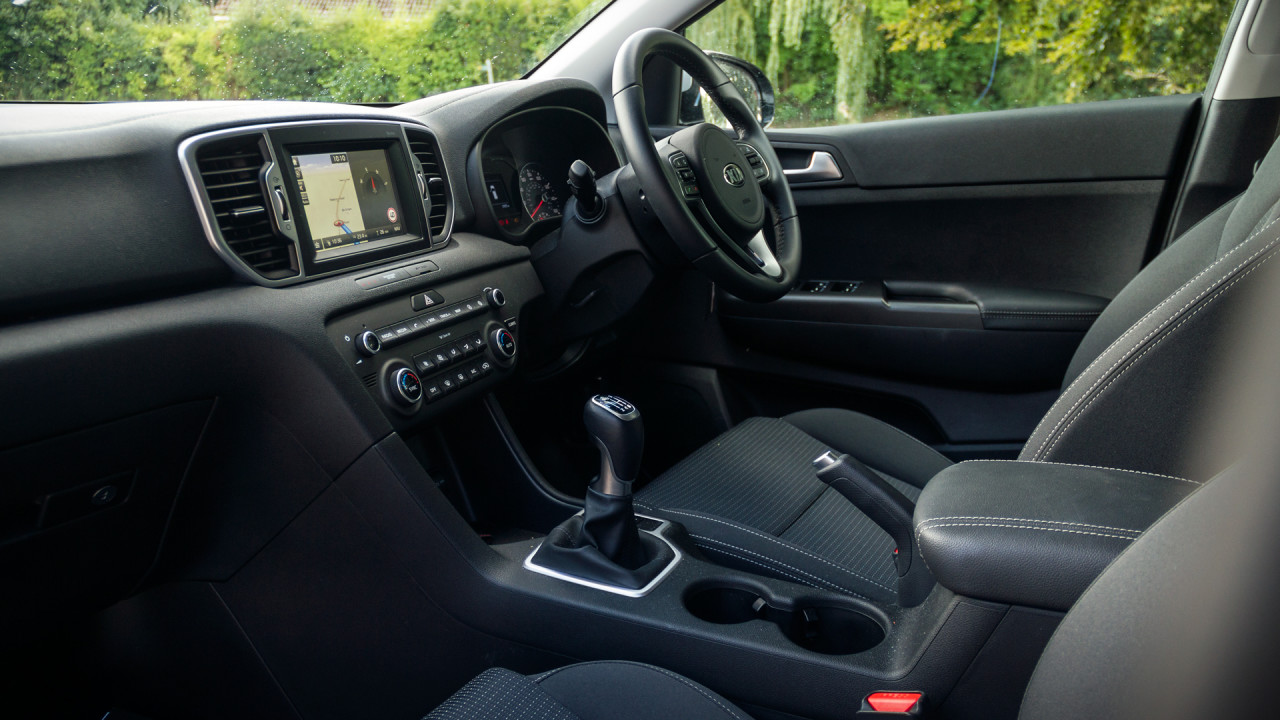 All in all, the new Sportage feels like a very competent package and a huge leap forward from its predecessor. There aren't any real loose ends, any signs that the engineers haven't spent much time on something, and nothing dynamically that really let's the side down. The fact that the steering, gearbox, and pedals all feel similarly heavy is testament to that.
In total I managed more than 1,200 miles in one week. While I might not have noticed the Sportage before or understood why so many people have chosen to buy one, I have a feeling I'll notice them from now on.