Stories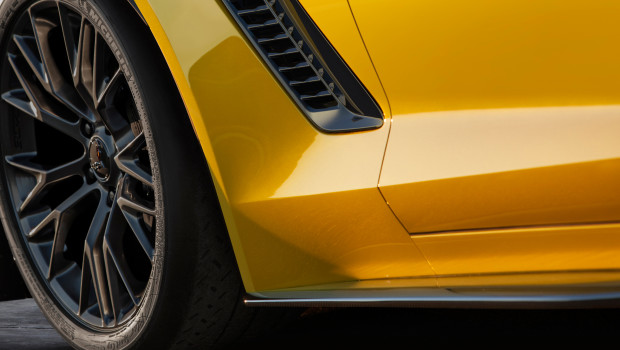 Published on December 4th, 2013 | by James Allen
0
2015 Corvette Z06 set for Detroit Auto Show debut
General Motors has teased the all-new Corvette Z06 ahead of its debut at next year's Detroit Auto Show.
Confirmed to the world with an official statement, the details surrounding the new 'Vette Z06 are understandably vague at this moment in time – most of what we know for certain about the new Zee-Oh is sourced from the solitary teaser image (above) provided with the press release.
Still, that at least confirms extra additional bodywork trim over the standard StingRay, a bespoke wheel design, and what appears to be a set of specially-shod semi-slick tyres. Oh, and there'll be a pretty lurid yellow paint option as well.
General Motors also revealed there'll be plenty of under-the-skin improvements over the stock C7 Corvette, with a combination of a "unique powertrain, chassis and aerodynamic features" all contributing to the Z06′s "supercar levels of performance".