Stories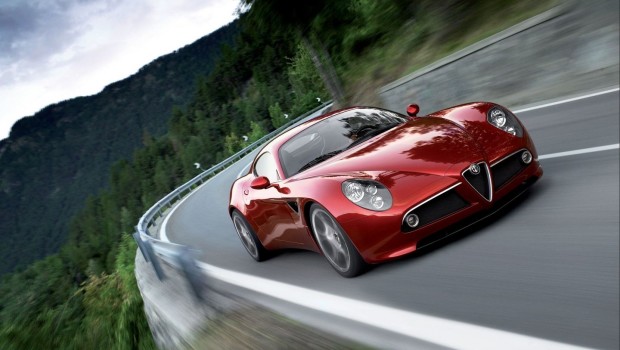 Published on January 9th, 2014 | by Seán Ward
0
4C and 8C – How Do They Compare?
The Alfa Romeo 4C has been one of the most hyped-up new cars since the GT86/BRZ/FRS came out in 2011. While the 4C has come under some criticism for a rather uninspiring engine note and the lack of a manual gearbox, it is an exciting engineering study:  carbon fibre-tub, mid-mounted engine, rear-wheel drive – sounds cracking.
Back in 2007, the 8C was Alfa's halo model, sat at the top of a range that was arguably more exciting than today's. While it has its problems, it breathes life into an Alfa Romeo range that sits far away from the more performance orientated line-ups of the past, with just the small Mito and Giulietta hatchbacks in production.
So how does the 8C compare against the new boy? Even though the 8C, from an engineering perspective, was quite different to the 4C, they both represent Alfa at its best.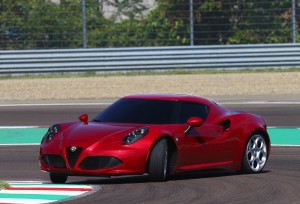 Firstly, the engines. If the in-line four of the 4C has been criticised for sounding really rather dull, the 8C was the polar opposite: a 4.7 litre V8 with 450 bhp and 354 lb/ft of torque. The 4C has to 'make do' with a 1.75 litre, turbo-charged engine, with just  240 bhp and 260 lb/ft of torque.
Performance for both is comparable, however: 0-60 in the 8C is done in 4.2 seconds, and in 4.5 seconds for the 4C.
In most other respects, though, the two cars are quite different. If the 8C is a thing of beauty, the 4C doesn't quite hit the mark – it's not an unattractive car, but ask someone to say which one they prefer to look at and they'd more than likely say the 8C.
On the flip side, thanks to a carbon fibre construction, the 4C tips the scales at just 900kg (the chassis weighs just 65kg!), whereas the 8C is made to look like a porky muscle car, weighing in at 1,585kg.
The two have quite different gearboxes as well (the 8C had a six-speed semi-automatic, the 4C a seven-speed dual clutch), alongside different suspension and braking systems.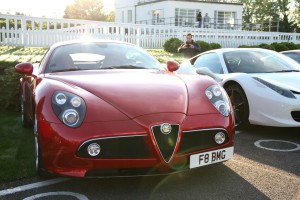 Three criteria where the 8C shines, however, are exclusivity, price, and noise. Only 500 coupe 8Cs were ever made, alongside 500 convertibles, whereas the 4C, when it goes in to full production later this year, will be 'mass produced', with up to 3,500 cars per year.
The 8C was priced at £110,000 compared to the 4C's £45,000, but the 8Cs that haven't been crashed (quite a few have) are now going up in value and look set to keep going.
And noise. Complaints were made in Evo's Car of the Year 2013 that the 4C's engine provides noise, but a rather unpleasant one. The 8C, however, sounds preposterous. Enjoy an old TopGear video to get the full effect.