Stories Published on November 12th, 2011 | by Seán Ward
1
8.7 litre Dodge Viper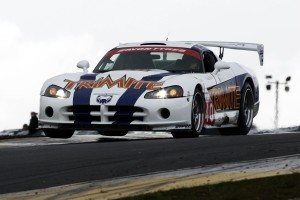 Rumours have emerged that next Dodge Viper may have an 8.7 litre V10.
Due in 2013, if the engine goes in, it will beat the displacement of the outgoing generation Viper by 0.3 litres – obviously 8.4 litres is just a little bit wet.
Power is expected to be similar to the previous generation, but unlike the old car, it will have to adhere to much stricter emission regulations than those set during the production run of the 2011 Viper.
But many are saying that this is no real concern, because only months ago it was feared that the Viper would roll off the production line for the final time in 2011.
Newmotoring wonders if the 8.7 litre V10 will be based on an engine recently announced by Chrysler to be sold for the purpose of drag racing: an 8.4 litre V10 that produces 800 horsepower and 695 lb-ft of torque, an engine, Chrysler says, could have its capacity expanded to 8.7 litres, but until the car comes along in 2013, we can only guess.