Stories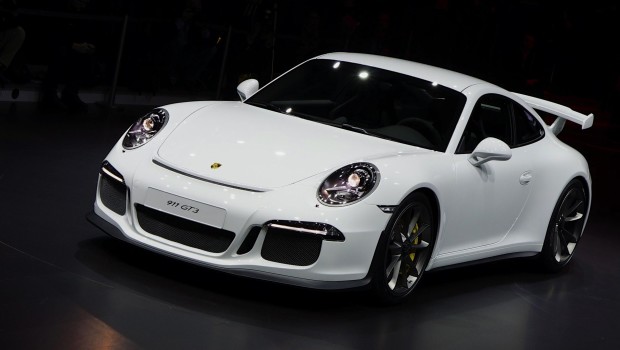 Published on February 17th, 2014 | by Seán Ward
0
991 Porsche GT3 RS Could Have a Manual
If you prayed for a manual RS and were disappointed, you could be in luck: reports suggest that the Porsche 991 GT3 RS could have a manual gearbox when it launches at the end of the year.
A story written on CarAndDriver says "the Stuttgart-based sports-car maker is strongly considering making a manual transmission available", despite reports from AutoExpress that "like the GT3, the RS will be PDK only".
Is it possible? Technically yes, but Porsche has said the response to the PDK-only RS has been positive, despite scepticism, and many journalists have asked whether, even in standard GT3 form, a manual would detract from the experience.
Aside from the gearbox, the RS will see moderate increases in power and torque to around 500 bhp and 370 lb/ft (up from 475 bhp and 354 lb/ft), a reduction in weight of around 25 kg or more, and improvements in performance to the tune of a few tenths of the 0-60 mph time which currently stands at 3.5 seconds.
It's also likely to see some of the aerodynamic updates we saw on the 997 GT3 RS 4.0 litre: a massive rear wing, larger sills, larger intakes, and small fins on the front wings.