Stories Published on February 25th, 2012 | by Seán Ward
0
Alex Wurz Drives the Lexus LFA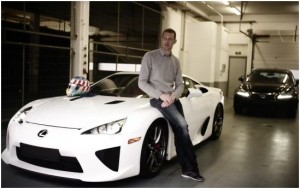 Ex-Formula One driver, two-time Le Mans winner, and the world's second most famous Austrian took to Estoril in the Lexus LFA last month, and now we have the video.
The LFA, Lexus' most expensive production car ever at over £320,000, has a 4.8 litre racing V10 engine, 560 bhp and 354 lb/ft. Oh, and it does more than 200 mph.
Less than 500 have been built, and luckily Wurz can still handle a performance car, even if it has been a few years since he was in F1.