Stories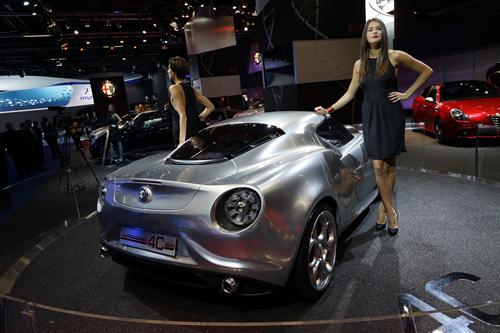 Published on June 3rd, 2013 | by Seán Ward
1
Alfa Romeo 4C Gets Dynamic Debut at Goodwood Festival of Speed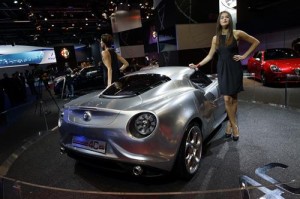 The Alfa Romeo 4C, shown first at the Geneva Motor Show in March and yet to turn a wheel in public, will make its dynamic debut at the Goodwood Festival of Speed next month.
Alfa Romeo says the 'Launch Edition' 4C will be on display both in the Moving Motor Show and running up the hill climb in the supercar parades over the rest of the weekend.
Damien Dally, Head of Brand at Alfa Romeo UK said: "The Goodwood Festival of Speed is a spectacular celebration of motoring drawing automotive enthusiasts from all over the country and even Europe. What better event for the Alfa 4C to make a thrilling UK debut?
"We can't wait to see the crowd reaction as this fantastic car takes to the famous Hill Climb for the very first time. This will be a Festival of Speed to remember for Alfa Romeo."
Unlike all other current Alfas, the 4C has been designed as a sports car, and as such has a carbon fibre tub, a 1.8 litre turbo engine, 240 bhp, 258 lb/ft of torque, a 0-60 mph time of 4.5 seconds and a top speed "in excess" of 155 mph.
Perhaps the most impressive statistic for the 4C is that it has a power-to-weight ratio of 250 bhp per ton. Good for a sports car, but only alright for a £50k car. But power is overatted – the 4C should be a blast.
The 20th Goodwood Festival of Speed kicks off on Thursday 11th July with the Moving Motor Show, and concludes on Sunday 14th July. Goodwood Festival of Speed tickets are on sale now.