Stories Published on August 1st, 2012 | by James Allen
0
Alpha-N Performance to make Cayman-based supercar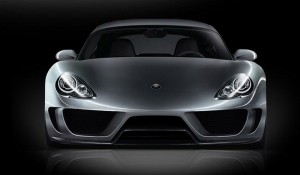 It's highly likely that the name 'Alpha-N Performance' means very little to you – after all, it's a small and fairly new German aftermarket tuner company. However, you may want to pay attention to it from now on, as Alpha-N has just announced the initial details of its first ever supercar, the 'AlphaOne'.
Being such a tiny company that specialises in manufacturing parts and upgrade packages, it comes to no surprise that a donor car has been sourced from elsewhere to form the foundations on which this road rocket will be built upon. What may be surprising, though, is that this new speed machine will be based on the current Porsche Cayman.
But don't be put off, as Alpha-N ensures that this will be a machine that'll deserve your full attention. The bodywork has been redesigned to ape the current Porsche design language, with plenty of cues taken from the 918 Spyder and RSR concept cars, and is now made of carbon-fibre, whilst underneath it comes with in-house components for items such as the suspension.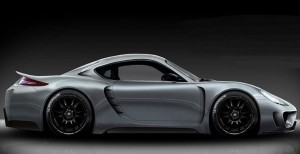 It's also gone on a bit of a diet, with the German tuning firm stating that, depending on the chosen specification, the AlphaOne will weigh between 1,080 and 1,280 kg.
That specification, it seems, depends on what power output you end up ordering. Though it uses the same flat-six that comes with the stock Cayman, Alpha-N's history with ECU mapping and engine tuning means it'll come in a variety of power outputs, ranging from 300 bhp right up to a hypercar-worrying figure of 800 bhp.
No other details have been announced with regards to the AlphaOne – we still have no idea as to what the interior will feature or look like, how much the car will retail for, or even when prospective customers will be able to get hold of one. However, we'll be covering any new announcements on this peculiar and very interesting Autobahn destroyer as soon as we get hold of them.