Stories Published on January 15th, 2012 | by Seán Ward
0
Ampera Nominated for Car of the Year 2012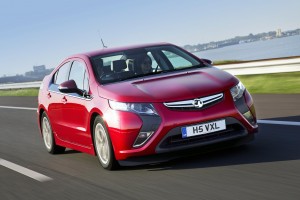 Vauxhall's new hybrid saloon car, the Ampera, has been nominated for European Car of the Year 2012 for the fourth year running.
The competition is judged by a team of 59 motoring journalists from 23 European countries who decide, out of 35 cars, which seven should be nominated for the finals stage of the competition.
Vauxhall has won the award twice before, one in 1987 with the Omega, and again in 2009 with the Insignia.
Duncan Aldred, Vauxhall's Chairman and Managing Director, said he was very happy with the nomination: "We really are delighted that the Ampera is among the 2012 Car of the Year finalists.
"We are extremely proud of the Ampera which truly is a revolutionary electric vehicle already having won some 25 awards throughout Europe, and we will hopefully be able to add another award to the collection."
The winner will be announced at the Geneva Motor Show in March.
Click here to read more about the new Vauxhall Ampera.