Stories
Published on May 1st, 2013 | by James Allen
0
Aston Martin finalises financial partnership with Investindustrial
Having confirmed a deal between the two companies back in December, Aston Martin has confirmed the financial partnership with Investindustrial has been finalised.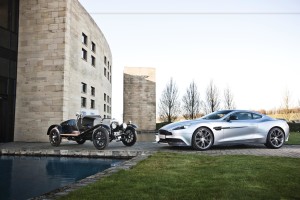 As part of this deal, the fabled British firm (which is celebrating its centenary this year) will receive support from the Italian investment company, to help underpin Aston Martin's "significant new product development programme".
Whilst no cold, hard statistics have been confirmed that relate to how much money is being put into Aston Martin, the press release that was published earlier today cites a "more than half a billion pounds" will be deposited into Aston's coffers over the next five years.
Of that sum, £150million of capital increase is claimed to have come from the Investindustrial deal.
Nothing was mentioned – understandably, perhaps – that related to what these new products would be, or whether they'd be either replacements for existing models or all-new additions to the Aston Martin portfolio.