Stories Published on February 23rd, 2011 | by Seán Ward
0
Aston Martin V12 Vantage Roadster Will Launch in 2011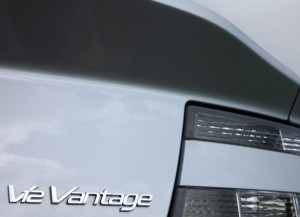 Aston Martin's convertible variant of the V12 Vantage is set to be released mid-2011.
Although Aston has yet to reveal the official launch dates, the convertible 'Roadster' will be the latest car to join the Vantage range, currently standing at the V8, the V8 Roadster, and the V12.
It is expected that the V12 Roadster will keep the same rigid properties as the Coupé, as the V8 did previously when being changed into a convertible variant, however, the cloth roof will limit the speed when up to around 165 mph. However, when down, the 190 mph-plus speed will easily be within its capabilities.
Like the Coupé, it will have a 6.0 litre V12 engine producing 510 bhp and 420 lf/ft of torque. It will also share the same 6-speed manual gearbox, although a sport-paddle shift gear box may be introduced later in its production run.
Published on 7th August 2010 at www.motoringpress.wordpress.com.