Stories Published on March 10th, 2012 | by Seán Ward
0
Aston Martin V12 Zagato in Forza 4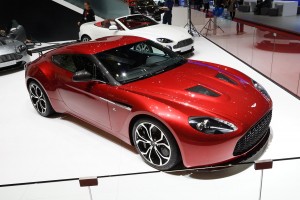 Forza fans will definitely have something to shout about to GT5 players after Aston Martin announced the new V12 Zagato will be available on Forza Motorsport 4.
Launched as part of the March Pirelli Car Pack, the £400,000 Zagato joins cars like the DBS and DB9 already available in Forza.
Other cars in the package include the 1971 Ferrari #2 Automobili 312P, 2012 Ultima GTR, 1969 Chevrolet Nova SS 396, 1995 BMW 850CSi, 1986 Alfa Romeo GTV-6, 1969 Chevrolet Corvair Monza, 2010 Renault Clio RS, 1966 Ford Country Squire, and the 2011 Wiesmann GT MF5.