Stories Published on March 14th, 2011 | by Seán Ward
0
Aston Martin Vantage S at Ascari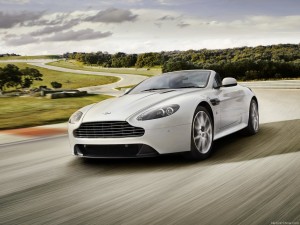 Aston Martin has sent its latest variant of the Vantage, the V8 Vantage S, to Ascari Race Circuit.
The first official video from Aston Martin of the 'S' shows the car being put to the test on the demanding track.
As the sportier version of the already spritely Vantage, its 4.7 litre V8 engine now produces 430 bhp and 490 Nm of torque.
The Ascari circuit, near Ronda in the South of Spain, was finished in the year 2000 as a test centre for Ascari Cars, and features many of the greatest corners from race tracks all over the world, but is now more commonly known as a race resort for car enthusiasts.