Stories Published on February 11th, 2011 | by Seán Ward
0
Audi A7 Photo Leak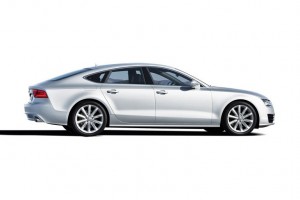 Photos of Audi's new A7 Sportback have leaked onto the internet.
The Audi A7, the newest addition to the 'A' series, due to be launched today at 6:30 at a modern art museum in Munich, Germany, however photos of the new car have made it onto the internet this week.
It is thought that the first photos were leaked onto website in America.
There are photos not just of the exterior but also the interior, as well as information on the range of diesel and petrol engines.
Published on July 26th July 2010 at www.motoringpress.wordpress.com.
.
.
[portfolio_slideshow]