Stories Published on February 13th, 2011 | by Seán Ward
0
Bentley Continental GT Teaser Video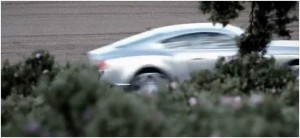 Bentley have released a teaser of their up-and-coming Continental GT.
Although the video shows very little in the way of exterior profile, it does look as if the next generation GT will not be a radical change from the current GT.
Since the Continental GT was released in 2003, there have been several limited editions and it has become Bentley's biggest seller, and now fans are eagerly awaiting the new edition.
Published on 19th August 2010 at www.motoringpress.wordpress.com.
.