Stories Published on February 14th, 2012 | by Seán Ward
0
Better Garage Service for Motorists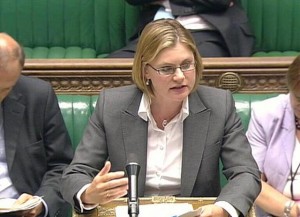 Transport Secretary Justine Greening has pledged to improve service standards at garages for motorists, as well as improve efficiency and value for money.
An evaluation of existing MOT test standards and frequency, headed by Greening, took into account the views of a number of automotive organisations, most prominently the Department for Transport executive agency Vehicle and Operator Services Agency, which showed that 27.7% of vehicles tested in 2010 to 2011 had one or more car defects that were either missed by MOT test centres or incorrectly assessed.
The VOSA data also showed that the roadworthiness of one-in-eight cars (12.4%) was being incorrectly assessed by MOT test centres.
Because of the findings, the government has promised to keep the frequency of MOTs the same but assess those who carry out MOTs, provide some sort of official channel for motorists to report on garages standards, and make changes to MOT certificates so that they show the last three year's mileage reports, a measure that will hopefully make it easier to spot "clocked" cars.
Speaking about the report, Greening said she hoped motorists would have more trust in those carrying out inspections: "Our garages are crucial to ensuring that Britain's roads continue to be among the safest in the world. Most are doing good work but the latest data shows that there is room for improvement.
"I want each motorist to be confident that a visit to the garage ends with their car repaired to a high standard by reputable mechanics rather than uncertainty about cost and the quality of service.
"Giving drivers the very best information about garage performance is absolutely key to achieving this goal. It means that responsible garages will be well placed to reap the commercial benefits of transparency. Garages where performance is not up to scratch will find themselves under pressure to do more for their customers."
Greening also talked about how there are 35 million MOT tests conducted every year, costing UK motorists £1.5 billion, and how the changes would not only improve safety but reduce the costs to motorists in the long term.
Some motorists believe the changes will go some way to improve road safety as there will be fewer cars on the road with mechanical defects, however, many say that in changing the system, more and more motorists will be forced to scrap their cars or have costly repair work.