2013 Ford Mondeo – Looks Pretty Nice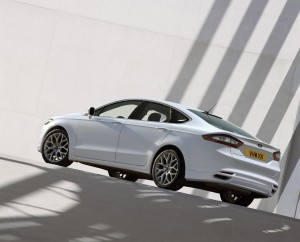 This morning, Ford sent images of the next Ford Mondeo, and first impressions are good.
There are no technical details, no trim specifications – no real information.
But I have to say, I rather like the look of the thing – the 2011 Ford Focus was an improvement over the previous model, with slightly more angular rear lights, but this new car looks like [gulp] an Aventador.
Yes, it's a Ford Focus, and doesn't have all the qualities of an Aventador, but the rear lights are just evil.
And Like I said, there are no technical details, so there's still a chance it will have a 6.5 litre V12. . .
[portfolio_slideshow]