Christmas – Sorry to bring it up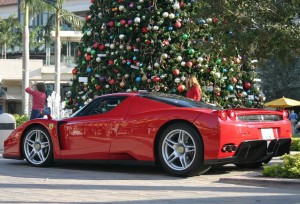 You may have noticed that the whether is starting to get rather chilly; no longer can you step outside in shorts for fear of losing your legs to frostbite.
No longer can you go swimming in the sea for fear of being sucked away in a terrible winter storm, and no longer can you sit outside in an attempt to tan because you will almost certainly turn into an icicle.
For some people, however, this matters very little. I don't tan without looking like a tomato and being in an incredible amount pain for a rather long time, so winter is, in a way, not all that bad. And some people wear stupid hats all year round, so at least now they may look a little less out of place.
But when it comes down to it, there's a rather big issue that will need to be thought about rather quickly, and that issue is snow.
I love the white stuff (snow, just to reassure you). I love waking up and leaning out of the bedroom window to a blinding sea of white, and a very distinct silence to the air that you only get when it snows.
I love leaping out of the front door, watching my dog Tivy tiptoe everywhere in a desperate attempt to find something more solid to walk on, and I love throwing snowballs at my neighbours. Or rather I enjoy losing in snowball fights to them, and pulling them in a sled while they continue to pelt me with snow.
It's all jolly good fun, and a rather welcome break to rushing around. Especially fun for the neighbours when I fall over.
But I can't help wonder if there will be a repeat of last year, and by that I mean ice on the pavements for most of January.
In all honesty though, I'm not going to trouble myself – what can I do? Other than pulling my neighbours in the sled and put salt down on the ground, I need to just sit back and enjoy the all-encompassing whiteness.
When I come to think of it, the main issue surrounding Christmas, other than the snow, is that of presents – what to buy?
I always get an orange in my stocking, so I can't give anyone an orange in case they think I'm returning it, and socks always seem to end up under the tree.
If you know someone who likes cars, though, you might think to yourself "Hurrah! There are endless gifts for those with a tad of BP in their veins", but you'd be wrong.
Let me set the record straight now. We do not want a pair of shoes with Porsche written on them, because they will be hideously overpriced
We do not want jackets with Ferrari written on them… Well we do secretly, but to bring up the subject of my neighbour again, meeting people who wear opposing jackets when you're wearing a Ferrari coat, in my case Aston Martin, can only lead to a fight.
My advice for this Christmas then is simple: if you know someone who likes cars, give them an orange, and if someone doesn't like cars, get them a Ferrari branded jacket because, with any luck, they won't start fighting people like me who want to pretend they own an Aston.