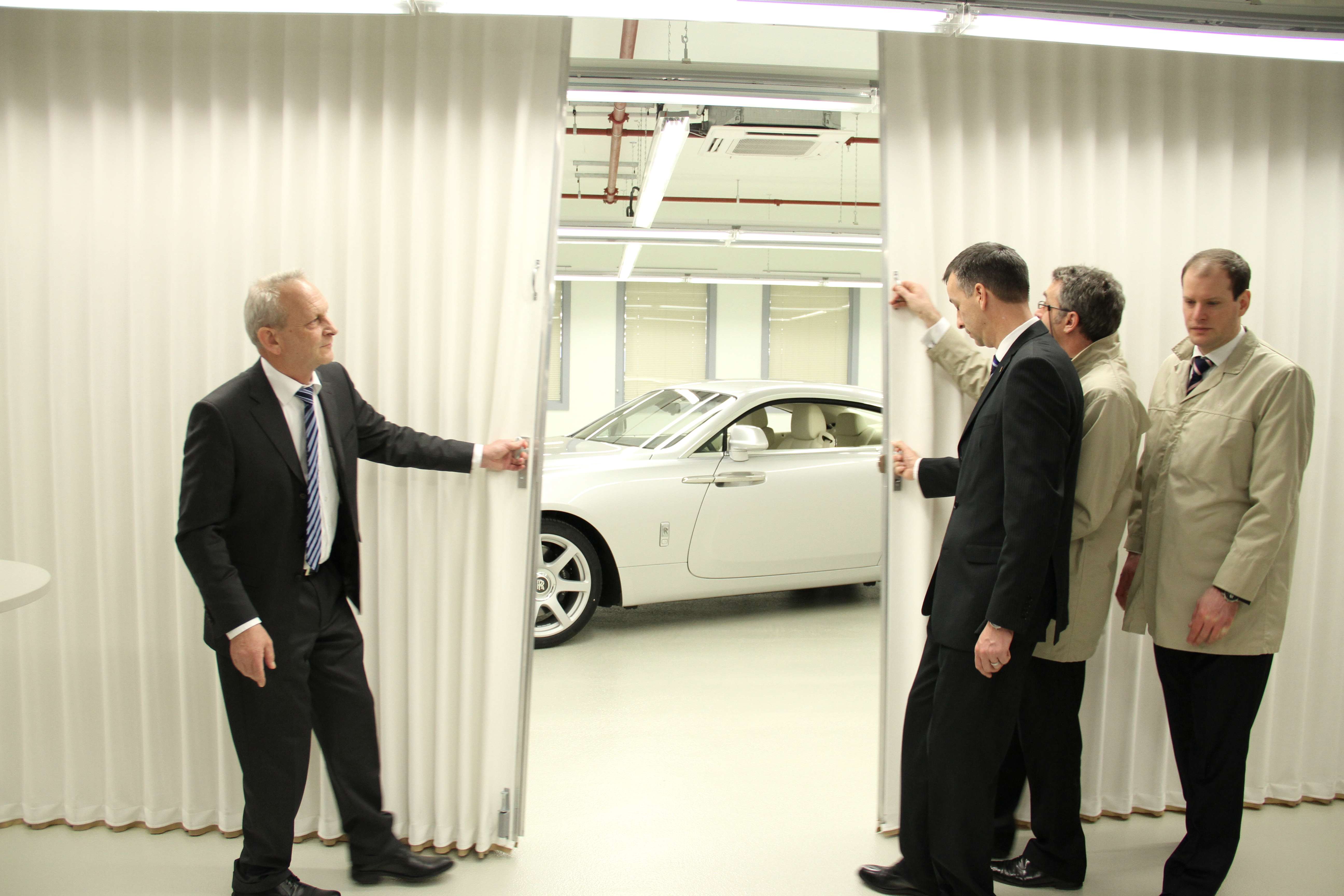 Rolls Royce Wraith – The Goodwood Launch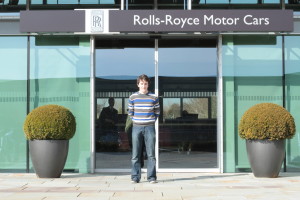 To get an invite from Rolls Royce to go to the launch of their new car was very exciting indeed, but even more so as I knew pretty much nothing about the car being unveiled.
While Rolls Royce had been releasing an image every few weeks with a few small details of the Wraith, there was no substantial information to get your hands on, and the images were as clear as if you were looking at the new car through a cheap telescope in complete darkness in an arctic blizzard.
So setting off to Goodwood at 5am to see the new car unveiled for the first time was a truly incredible experience, and my word, what a machine it is.
But I'll get on to that in a moment.
Arriving at Rolls' HQ just a few hundred meters away from the Goodwood Circuit, we were greeted by a full English (organic, I'm assured) breakfast, the likes of which I have never experienced before. I don't want to talk too much about the breakfast, but it's fair to say that the breakfast was (bare with me) understated and powerful, just like the Rolls Royce. Blimey. That really is attention to detail when the breakfast speaks of the carmaker.
After some chit chat and photographs, we were led to an area of the factory that is normally restricted to test drivers and the company's elite executives and engineers. Even the PR team for Rolls have to ask for special permission if they want to go to this place.
But for us the doors were flung open and we were greeted with not just one, but six Wraiths. But these were no ordinary Wraiths, as these were all prototype cars, finished in the very un-photogenic car-camouflage that you see on prototypes storming round the Nürburgring.
All with their bonnets raised and hooked up to computers and cables of all sorts of sizes, this was truly one of the most exciting things to stand and look at. This wasn't what we were here for, as just a few feet away was the car destined to be unveiled, but I felt compelled to just stand and stare at the cars.
Thinking about how many miles these cars do and just how important they are to the development of a car is incredible, and I wish Rolls Royce would give them away, or at least keep them as they are, but more on that later.
Walking through a small door opposite the parked prototypes, we walked into a clean room with a white canvas gate dividing the room we had just entered from the room with the machine.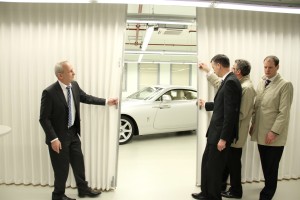 After some more talking, the assembled crowd of journalists drew their cameras as we heard the words: "Ladies and Gentlemen, the new Rolls Royce Wraith."
There is was, just a few feet away, gleaming in a well lit white room even more spotless than the one we were standing in.
This car has presence. It sits lower to the ground than either the Phantom or the Ghost, and, to be honest, makes the Phantom's profile look like a barge in comparison.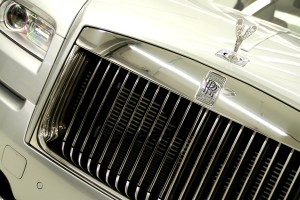 But it's the little details I like, and the best one for me is the front grille. Each little piece of silver you see at the front is angled, so on the right hand side of the front grille are pointing to the left of the car, and on the left hand side are pointing to the right. It's only a small detail, but small details are what Rolls Royce does best, and I think it looks bloody excellent.
So for the most powerful Rolls Royce ever you're expected to pay €245,000 without any options whatsoever, but I don't think that's a silly amount for a car that, even in prototype form, felt so refined and so much the quality product that customers demand.
In fact, apart from the massive computer in the boot, a 'Ghost' clock, and a slightly wonky piece of exterior trim, it looked like the real deal.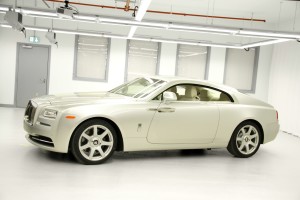 It's just a shame that this exact car, the car that we looked at in awe for a good hour and would happily take home and consider it a proper Rolls Royce, will be used for crash tests and then destroyed. As for the prototypes outside, they will likely meet a similarly undignified end.
I felt both sad and excited leaving Rolls Royce that morning. Sad because we it will be several months before we see the new Wraith on the road, but excited because this is likely to be the best Rolls Royce ever made.
It's just a shame I could probably only afford to buy one its dust caps.
[portfolio_slideshow]