Senna – what a film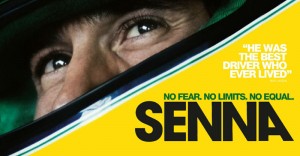 I feel rather embarrassed to admit that when Senna was release in the cinema, I didn't manage to see it.
It wasn't that I didn't want to, because I really did, it's just I was very busy when the film came out.
So when it came out on DVD recently, the excitement was overwhelming.
And now I've seen it, I've got to say it is one of the best films I've ever seen.
Sure, there are technically better films, and films which make you think more, but somehow, it grabs you, makes you interested, and makes you see a side of Ayrton which is so often talked about, but very rarely seen, in motor racing circles.
He had something special, and I hope that because of this film, a few more people will realise just how special he was.