Stories Published on December 30th, 2011 | by Seán Ward
0
Blue Badge Fraud Crackdown for New Year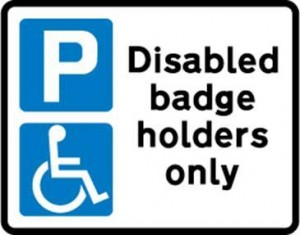 A number of features to make it considerably more difficult for criminals to abuse the disabled parking system will be introduced on the 1st January.
The features include a new blue disabled badge which works in a similar way to modern passports and has a hologram, microchip, serial number, and vehicle photo.
Current badges are very easy to fake as they are made of cardboard and handwritten, but Transport Minister Norman Baker said the new badges are as 'secure as banknotes'.
"Motorists who pretend to be disabled to get some free parking are frankly disgraceful. They prevent real Blue Badge holders from using parking bays designed for those genuinely in need and they cheat the vast majority of road users who play fair when they park their cars.
"Our new Blue Badge will be as secure as a banknote and anyone thinking of faking it can forget it. We are also tightening up on enforcement and eligibility so there will be no way to scam the system."
2.5 million people are currently blue badge holders, and will receive their new cards in the New Year.
Helen Dolphin, Director of Policy and Campaigns at Disabled Motoring UK, said that "After years of campaigning for improvements to the Blue Badge Scheme, I'm delighted that changes that make the scheme fit for the 21st century have been introduced.
"The new badge design will stop badges being so easily forged and new guidance to local authorities will make the issuing of badges fairer.
The Blue Badge is a fantastic scheme and all these changes will help ensure the scheme will only benefit those it was intended for."
Other measures coming in with the new badge include an online system for renewing badges, and will allow more disabled servicemen and women, and disabled children under the age of 3, to apply for the badges.