Stories Published on August 12th, 2011 | by Seán Ward
0
BMW 1 Series – More Pictures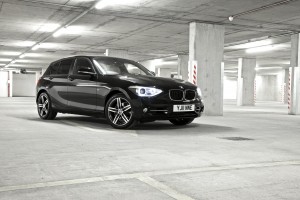 BMW has released more pictures of its second generation 1 Series, going on sale on the 17th September 2011.
According to BMW, the redesigned 1 Series is the "Second generation of our pioneering premium compact range", and offers a "high quality interior with increased passenger space".
BMW is also proud to offer what no other small car manufacturer can offer, that is its "unique rear-wheel drive layout which offers an even better blend of sporty driving characteristics and comfort".
There will be three diesel engines available – a 1.6, a 1.8 and a 2 litre – as well as two petrol engines – a 1.6 and a 1.8 litre.
The top of the range 2 litre diesel produces 184 bhp, 380 Nm of torque and has a top speed of 142 mph, whereas the top of the range 1.8 litre petrol only has 170 bhp, 250 Nm of torque, and a top speed of 140 mph.
However, the 1.8 petrol does cost significantly less than the diesel, at £21,985 and £23,400 respectively, and has a very similar 0-60 mph time, with the petrol managing it in 7.4 seconds and the diesel in 7.2.
As well as an all new interior, keeping up to date with BMW's other recently redesigned cars, the new 1 Series is larger than the old car, supposedly to make it look more aggressive and to provide an extra 20 mm of leg room and 30 litres of boot space.

[portfolio_slideshow]