Technology Published on June 18th, 2012 | by Seán Ward
1
BMW Files 7-Speed Manual Patent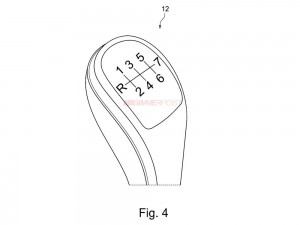 BMW has filed a patent on the 7-speed manual technology, it has emerged.
Currently the 7-speed manual is only seen in production on the new Porsche 911, as before 7-speed gearboxes were only introduced on automatic boxes.
The story according to e90post.com (the first site to discover the patents), said that the reason BMW put in for the patent is because they have created a system that prevents incorrect shifting from higher gears to lower gears.
The system is said to involve a special gearbox fluid that changes viscosity depending on the revs and speed, which in turn electronically prevents a lower gear from being selected. So, for example, it would be impossible to accidentally change from 7th to 1st, an event that would destroy the engine and gearbox.
This technology could be used on gearboxes with up to eight gears.