Stories Published on February 14th, 2012 | by Seán Ward
0
BMW Fined $3 Million for Failing to Report Defects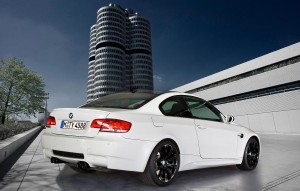 BMW has been fined $3,000,000 by the U.S. National Highway Traffic Safety Administration after it emerged BMW had a severely delayed response when dealing with 338,700 recalled vehicles and their defects.
According to the administration, "BMW of North America, LLC has agreed to pay $3 million in civil penalties in response to the agency's assertion that the automaker failed to comply with requirements of the National Traffic and Motor Vehicle Safety Act that it report safety defects and noncompliances to the federal government in a timely manner.
"BMW appears to maintain a practice, by design or habit, in which it provides little information in its initial filings.
"Where information required to be provided as part of a recall report is not provided initially, BMW will assure it will provide that information, but then takes an inordinate amount of time to do so."
American federal law requires all car manufacturers to notify the NHTSA within five business days of determining that a safety defect exists and to promptly conduct a recall.
The NHTSA examined 16 BMW recalls from 2012 and came to the decision that BMW had failed to take any action whatsoever within the five business days.
As a result of the fine, BMW of North America, LLC and its parent company Bayerische Motoren Werke AG, has said it will be putting into place new recall plans to deal with complaints more quickly.
One of the recalls that BMW failed to deal with swiftly was that of the X5 and X6 Sport models in December 2010.
According to the recall detail form, BMW had to recall all of the suspected models produced between December 14th 2009 and 16h December 2009.
The form stated "The upper right area of the windshield bonding may be insufficient over a length of approximately 50 cm," going on to say that as a consequence "In the case of a roll over, the stability of the roof could be affected increasing the risk of injuries".