Stories Published on April 23rd, 2012 | by Seán Ward
0
BMW Frozen Silver Edition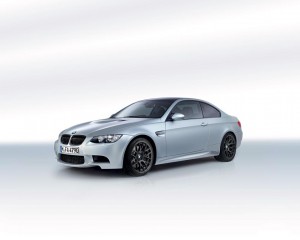 BMW has introduced a special edition M3 with £9,000 worth of extra kit for just £4,000, known as the Frozen Silver Coupé.
It's got the same 4.2 litre V8 engine as any other M3, with 420 bhp and 295 lb/ft of torque, but comes with new matte-black alloy wheels, 'Frozen Silver' paint, a 10mm lower ride-height, Black Novillo leather, an Alcantara steering wheel, and the 'liberal' application of carbon fibre.
Sales begin in the UK on the 1st June.
[portfolio_slideshow]