Stories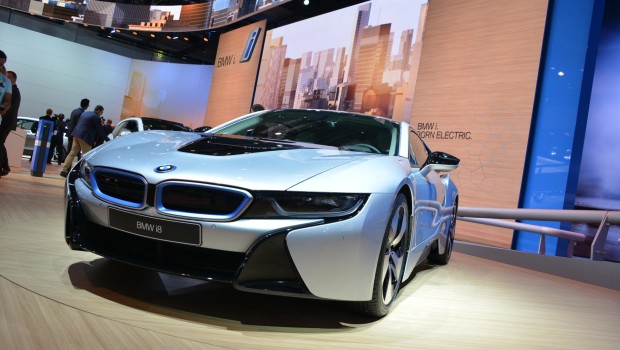 Published on October 11th, 2013 | by Seán Ward
0
BMW i8 could Have Been a V10 Monster
Yes, the BMW i8 really could have been a V10 supercar, according to reports in the Telegraapf.
While the i8, shown for the first time in the metal without camouflage a few weeks back at the Frankfurt Motor Show, is now an economical little three-cylinder, the Telegraaf's story says that BMW engineers were originally developing a V10.
But after concerns from BMW management that a V10 wasn't really the right direction for the company (remember the recent shift from the E60 M5 with a 5 litre V10 to the F10 M5 with a twin-turbo 4.4 V8?), attention turned to fitting a V8 to the i8, or even a six-cylinder engine.
Once again, though, with the market changing, the decision was made to go hybrid, and from there the three-cylinder i8 that we have come to know and love (probably) was born.
As it stands, the i8's 1.5 litre, three-cylinder produces an impressive 362 bhp and 420 lb/ft of torque, and will get from 0-60 mph in 4.4 seconds and yet somehow manage 113mpg everywhere else.
Oddly though, if anything, it's refreshing that the i8 went for small capacity and small(er) numbers, rather than all-out hypercar. While Ferrari chases ever increasing power figures that make a road car less about driving fun and more about track performance, BMW has chosen to go for a lighter, more fuel efficient, and fun driver's car.
Who cares they didn't build the V10: this is a cool, green supercar.