Stories Published on May 23rd, 2012 | by Seán Ward
0
BMW Plays 'It'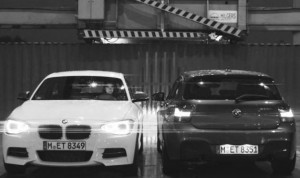 To celebrate the launch of the new 135i, BMW took two of the cars to an old railway siding to play a very elaborate game of 'It'.
Currently the sportiest 1 Series with the facelift until the 1M is updated to the current design, the 135i has a 3.0 litre straight-six twin-turbo with 320 bhp and 331 lb/ft of torque.
While it's not the most riveting video produced by BMW, it's interesting to see a 1 Series with its tail hanging out – the biggest selling point for the expensive 1 Series.