Stories Published on February 14th, 2011 | by Seán Ward
0
BMW X3 M a Possibility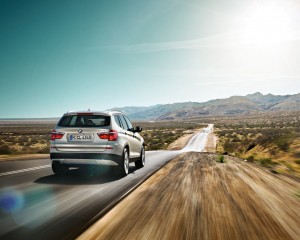 BMW is considering adding an X3 M to the X3 series in the near future.
The BMW X3 has been around for a few years now, but some customers are calling for a more powerful version of the current car.
In order for there to be an X3 M, the current fast X3, the xDrive 35i, which produces just over 300 bhp and 300 lb/ft of torque, would have to be replaced by an xDrive 'iS' model. Then, if it was deemed a success, the X3 M would finally join the line up.
If it were built, the X3 M will most likely have the same engine that will be put in the new 1 Series M.
However, no official statements have been made from BMW saying that this car will or will not be put into production.
Below are official pictures of the new BMW X3.
Published on 28th August 2010 at www.motoringpress.wordpress.com.
.
.
[portfolio_slideshow]