Stories Published on March 21st, 2011 | by Seán Ward
0
BMW's New 6 Series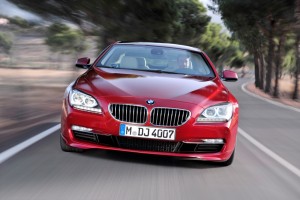 BMW has released pictures of its restyled 6 Series.
The 6 Series follows the rest of the current BMW range with the new body design.
As well as a new chassis and interior, the third generation car has two new turbocharged engines available: the 640i with 320 bhp and 450 Nm of torque, and the 650i with 407 bhp and 600 Nm of torque.
Although both are electronically limited to 155 mph, the 640 gets from 0-60 mph in 4.9 seconds, 0.5 seconds faster than the 640i.
Alloy wheels and an eight-speed Sport automatic transmission are included as standard.
[portfolio_slideshow]