Stories Published on January 30th, 2012 | by Seán Ward
0
Brake Charity Warns of Dangers of Road Policing Cuts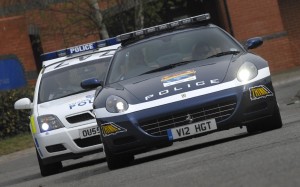 Road safety charity brake has warned about further cuts to road policing after it discovered policing has already been cut by 11.6%.
According to data from 43 UK forces, the cuts are six times greater than to overall police numbers, which were down by 1.8% since 2007.
These cuts are part of general trend in road policing cuts, as in 1999 there were 7,525 dedicated traffic police in England and Wales, falling to 6,511 in 2005.
In Wales, the situation is even worse, as enforcement has been cut by 37% since 2007.
Brake warns that cuts will lead to more drivers thinking they can get away with life-threatening illegal behaviour, like drink driving, driving under the influence of drugs, talking on a mobile phone or driving an unroadworthy vehicle.
As well as having adverse affects on people's lives, as there are 5 fatalities and 65 serious injuries on UK roads every day, traffic incidents are causing the economy serious damage too, to the tune of £32 billion.
Julie Townsend, Brake's deputy chief executive, said: "It is crucial the government acts now to put a stop to these dramatic cuts in life-saving roads policing, by making this a national policing priority.
"This is crucial in safeguarding the public and preventing needless casualties that lead to terrible suffering, and it also makes economic sense."
Alan Jones, Chairman of the Roads Policing Group, Police Federation England & Wales, said: "I am not surprised at the findings announced in this report. Policing the roads should be a priority for government and Chief Constables: this is nothing less than the public expect."