Stories Published on February 19th, 2012 | by Seán Ward
0
Bus Driver Jailed After Using Bus as Weapon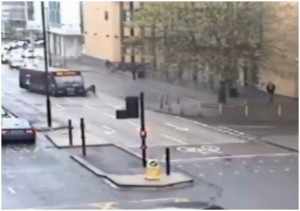 A bus driver has been jailed after he used his bus a weapon in a very apparent case of road rage.
Gavin Hill, 29, of Frome, Somerset, was accused of deliberately knocking cyclist Phillip Mead, 43, off his bike in Bristol City Centre, leaving Mr. Mead with a broken leg, wrist and thumb, as well as multiple cuts and bruises.
The incident was apparently provoked after Mr. Mead pulled over to tell Mr. Hill what he thought of his driving, but Hill still pleaded guilty of dangerous driving and causing grievous bodily harm.  He now faces 17 months in prison.
Judge Mark Horton told Mr. Hill his actions were 'not by accident', before giving his sentence.