Stories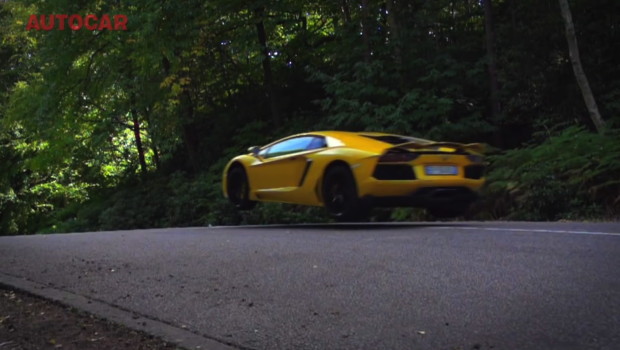 Published on October 16th, 2013 | by Seán Ward
0
Can An Aventador Jump?
It's a question we ask ourselves almost on a daily basis: will a Lamborghini Aventador jump? So Autocar decided to give it a go.
In the interests of fairness and scientific rigor, Autocar thought it best to include an Aventador Roadster as well as a hardtop Aventador in the testing.
Autocar's Steve Sutcliffe wasn't wearing a white lab coat during filming (something of a disappointment), but with any luck, the 'jump' test will become part of Autocar's standard testing procedure.
Sutcliffe will be back with another Aventador test next Tuesday.