Stories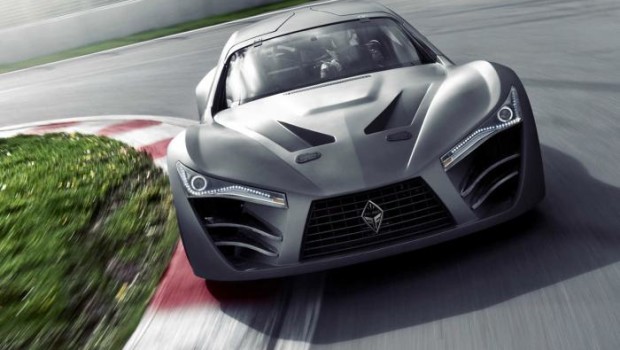 Published on February 4th, 2014 | by Seán Ward
0
Canada's First Supercar – The Felion cB7
2015 will see the arrival of Canada's first supercar: the Felion cB7.
While the name is an unfamiliar one, the cB7 sticks to a familiar supercar formula, namely front-engined, rear-wheel drive.
Unlike most supercars, though, customers get the choice of a V8 (recommended – 525 bhp, 449 lb/ft), a six-cylinder or a four-cylinder engine.
Full specifications won't be available until the end of the year, but prices will hover around the £70,000 mark, and Felion have said the car will weigh just 1,135kg, have a six-speed manual or sequential gearbox, and be a similar size to a Lotus Elise.
In terms of looks, think of a futuristic Morgan Aeromax or Marcos that still needs some work – the front looks menacing but too low from the side, and the rear looks a little odd with too much space between the wings and the wheels.
Still, another V8 GT supercar can only be a good thing.