Chris Evan's Carfest 2012 Published on April 3rd, 2012 | by Seán Ward
0
Carfest Auctions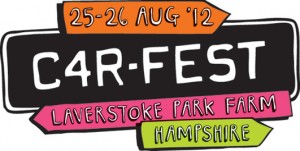 Silverstone Auctions has announced it will be holding two car auctions at Chris Evan's Carfest over the August bank holiday weekend.
The first auction on Saturday the 25th is the 'Pride and Joy', which features cars that have been owned by the current owner for at least three years, and are estimated to be worth £5000 to £25,000.
The second auction is the 'Sunday Best', which features just 100 cars, all of which are worth more than £25,000.
Nick Whale, managing director, Silverstone Auctions, said: "We are very proud to be associated with Carfest as it promises to be a one of the most talked about family events of the year, while also raising significant sums for a very worthy cause.
"We're delighted to support Chris Evans and his efforts in raising important funds for Children in Need. There's going to be some amazing vehicles up for sale and I'm confident that our new format will help add significant funds. It's certainly going to be an event that is talked about for a long time afterwards and we're proud to be playing an integral part."
"The auctions themselves are going to be full of State-side razzmatazz, including themed sales, grid slots, cars being driven up on a specially constructed stage, along with vendors being interviewed during the sale by our celebrity assistants."