Stories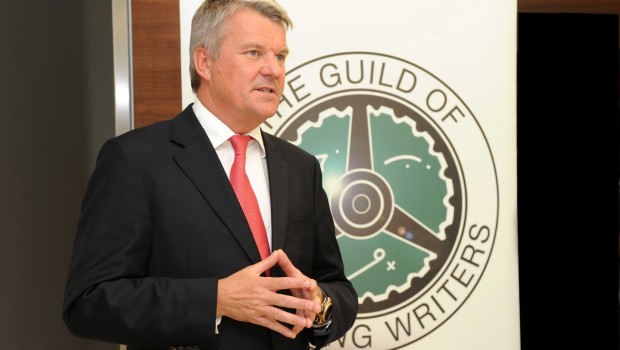 Published on October 16th, 2013 | by Seán Ward
0
Charles Morgan Leaves Morgan
Charles Morgan, grandson of Morgan Motor Company's founder H.F.S. Morgan, has left his current position as part of the management at Morgan after being voted out by four of the six current board members.
Charles was working as part of the management team for Morgan Technologies Limited, promoting the company and its products, a role he was assigned to in March after being replaced as Managing Director by Steve Morris.
At the moment it's unclear whether Charles will play any further part in the company, but regardless, he still retains a 30% share in the business, which is still mostly family owned. (four out of the six directors are part of the family).
It was obvious from Charles' Twitter feed that he was a little mystified, and irritated, by the decision:
Sad strange day, thinking good thoughts about all the workforce at Pickersleigh Road #morgan

— Charles Morgan UK (@charlesmorganuk) October 15, 2013
Never thought I would envy the #morgan 3 Wheeler test drivers quite so much!

— Charles Morgan UK (@charlesmorganuk) October 15, 2013
I am completely humbled by all your kind messages and the boys and girls at the works in Malvern are working hard at #morgan

— Charles Morgan UK (@charlesmorganuk) October 15, 2013
Thank you so much for all your support. My new email is charlesmorganuk@gmail.com

— Charles Morgan UK (@charlesmorganuk) October 15, 2013
"Leadership is a privilege to better the lives of others. It is not an opportunity to satisfy personal greed' #quote #morgan

— Charles Morgan UK (@charlesmorganuk) October 15, 2013
Charles also retweed a number of fan tweets to the company's twitter profile, making it known that support was clearly behind him and not the management. Below are some of the tweets:
Sad goings-on at #Morgan MC as the plot seems to thicken buy the hour. Stand tall good chap! We're right behind you!! @charlesmorganuk

— Wayne's World Auto (@WaynesWorldAuto) October 15, 2013
@CowleySerpent @charlesmorganuk The Board appear to have shown themselves about as useful as diesel in petrol motor-car.

— Alastair Stewart (@alstewitn) October 15, 2013
@charlesmorganuk Sorry to hear: Morgan should have a Morgan in the driving seat. After all you've achieved, too…

— Brian Taylor (@CalmTheBeans) October 15, 2013
Mystified by @charlesmorganuk departure. Can't see it's a positive move. Who wouldn't want to buy a Morgan from the owner of the company?

— Harry Metcalfe (@harrym_evo) October 15, 2013
@charlesmorganuk Not the same! I will look at my +4 a little differently this morning. Regards

— Roger Paul Moss (@m055man) October 15, 2013
@charlesmorganuk read the press release and subsequent web commentary, owners and fans concerned #dontruinmorgan

— Mark Baker (@SamarkOz) October 15, 2013
@charlesmorganuk thank you for great cars, incredible enthusiasm, a factory I can just drop into and most of all my #morgan #Aeromax

— richard harris (@richarris) October 15, 2013
when is a morgan not a morgan? when it's not run by a morgan. The curse of the board of directors knows no bounds @charlesmorganuk

— James Constant (@JamesConstant) October 15, 2013
@A1GOY @charlesmorganuk Huge error. Morgan customers aren't just buying the car, they're buying what it represents too. This will bite them,

— James C (@MotoClark) October 15, 2013
Best of luck, @charlesmorganuk, in your future ventures. The Guild really appreciates your warm support over the… http://t.co/PuP0X9Kz54

— The GoMW (@gomw_uk) October 15, 2013
@charlesmorganuk If the suits have taken over, I fear it is the beginning of the end for Morgan cars.

— Alex Roebuck (@AlexRoebuck) October 15, 2013
@charlesmorganuk I just hope Morgan doesn't suffer the same fate as TVR. Good luck for the future Charles.

— Kevin Archer (@911kev) October 15, 2013
RIP @morganmotor. Without @charlesmorganuk Morgan is going to die. Morgan is a way of life. Not about gaining the best profit. So sad

— Hans Rietveld (@rietveldhans) October 15, 2013