Geneva 2013 Published on March 4th, 2013 | by James Allen
0
Chevrolet releases first C7 Corvette Convertible images
A few months after the Corvette Stingray was revealed, Chevrolet has released the first official images of the Convertible version of the C7 'Vette.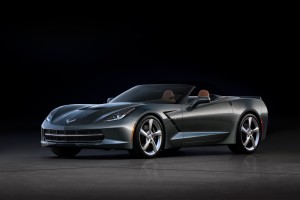 Whilst no technical details have been mentioned as of yet, it's safe to assume that the Corvette Convertible will pack the same 450bhp, 6.2 V8 punch the hardtop variant is bestowed with, and also come available with the six-speed auto and seven-speed manual transmissions.
No weight figures were referenced in the announcement either. However, reports from other motoring outlets claim the electrically-operated fabric roof shouldn't drastically affect the overall mass of the Corvette.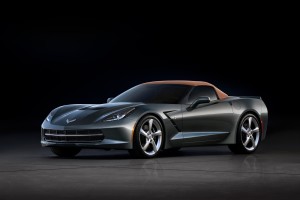 Bar these minor details, though, very little is known about the Corvette Stingray Convertible. Thankfully, with it's debut at the Geneva Motor Show being approx. 24 hours away at time of writing, the wait to find out exactly what the car has to offer won't be a long one…