Stories Published on April 26th, 2012 | by Seán Ward
0
Chris Harris Drives the Lotus Exige S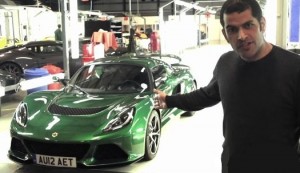 In his latest 'Chris Harris on Cars' video for Drive, Chris thrashes the new Lotus Exige S at Lotus' test track at Hethel.
Far from being a video where all he does is hang the Lotus' tail out, Chris talks us through the new four-stage traction control system, and talks to Matt Becker, Chief Engineer of Vehicle Dynamics for the Exige S.
Then once he's done all that, he starts sliding it round on a very, very damp track without crashing. Impressive.