Concepts Published on March 2nd, 2013 | by James Allen
0
Could this be Spyker's new sports car concept?
Not so long ago, the Dutch sports car maker Spyker revealed it would be showcasing a new sports car concept at next week's Geneva Motor Show.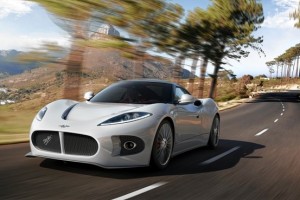 As part of the announcement, Spyker revealed a teaser image of what it's calling the 'B6 Venator'. However, if a recent report by the Wall Street Journal is anything to go by, the new coupe has been leaked ahead of its debut.
Not only did the WSJ article showcase what it claims to be an official image of the Venator, but several key details have also allegedly been revealed.
For instance, whilst the Venator has been described as a concept by Spyker, the news piece suggests the B6 will become a fully fledged car, with production figures expected by Spyker CEO Victor Muller to be "in the hundreds", which is substantially more the Dutch firm was used to with its C8 and C12 models.
The article goes on to state the B6 will be similar in size to the current Porsche Boxster and, with a claimed curb weight in the region of 1,400kg, have a similar mass to Stuttgart's critically acclaimed mid-engine roadster.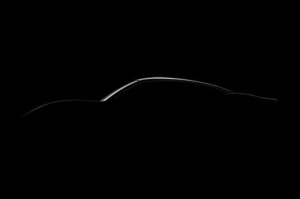 However, the claimed specs hint it won't be a cut-and-paste Boxster clone – not only does the WSJ state the car will have a 375bhp V6 (which should make the Spyker faster than the Porsche), but will cost in the region of 125,000 and 150,000 Euros, no doubt due to the car's aluminium and carbon-fibre construction.
Muller was even quoted in the piece with saying the Venator isn't a "Porsche killer", which suggests the Spyker will, despite being the entry point in the range, occupy its own place in the market.
Despite the Wall Street Journal's credibility, though, all of this hasn't been officially confirmed by Spyker, so we'll have to wait for the Venator's official debut at the Geneva Motor Show to find out what exactly what Spyker has planned for its resurgence…