Stories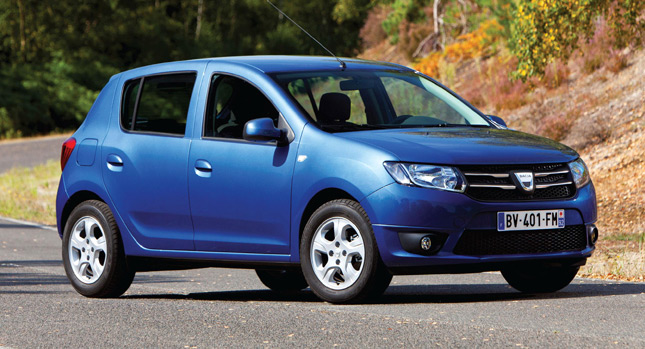 Published on October 20th, 2012 | by James Allen
1
Dacia Sandero to be UK's cheapest new car
Dacia promised that it would hammer home the point of its cars offering 'good value for money', and the upcoming Sandero certainly abides to that criteria: when it goes on sale next year, it'll be the cheapest new car on sale in Britain.
The new price listing states that the entry-level Sandero – the 1.2 petrol in 'Access' trim – will retail from £5,995. In contrast, the Nissan Pixo (the former holder of the title 'Cheapest new car on sale in the UK') was once on sale for a grand more, and is now retailing for £7,250.
The most expensive model, the 1.5 diesel in 'Laureate' trim, is without options registered at £9,795, which is the same amount of money Ford charges its customers for a bare-bones Ford Fiesta.
And, without sounding too much like a sponsored post, the optional extras also aren't what you'd call 'unreasonably priced', especially in an era where manufacturers at times charge an arm and a leg for what some see as 'necessities' – for instance, the 7inch touchscreen that Dacia seems to be rather proud of can be specified for a relativley measly £250.
All this does surprisingly well for Dacia's financial prospects in the UK market - with the Sandero being sold for roughly half the price of Britain's most popular supermini, the Ford Fiesta, it'll be interesting to see if buyers flock to the Romanian brand; being enticed away from other companies by the lure of the low asking price.
This post is sponsored by GEM.