Stories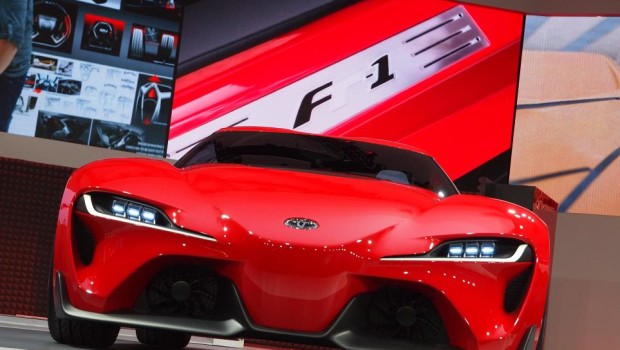 Published on January 26th, 2014 | by Seán Ward
0
Detroit's 2014 Showstoppers – The Most Important Cars
The first large motor show of 2014, the North American International Auto Show in Detroit didn't pull any punches. Not only did the super-saloon segment become even more competitive, with the new M3/M4 shown in the metal for the first time alongside the rather brilliant Lexus RC F and Formula One inspired Infiniti Q50 Eau Rouge, but Corvette revealed one of their most ridiculous cars ever, and Kia showed what could become their own GT86 rival.
Plenty to see, so little time, so here's a summary of the important stuff.
---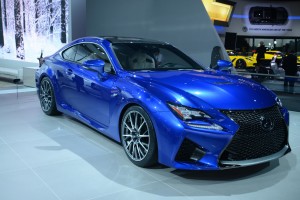 Lexus RC F
Based on the RC Coupe Concept seen last year, the RC F is Lexus' answer to the new BMW M4. With a 5.0 litre naturally aspirated V8 producing 450 bhp, it's expected to get from 0-60 mph in less that 4.5 seconds and go on to a top speed of more than 170 mph.
---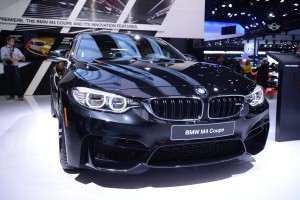 BMW M4
Taking a slightly different stance from the RC F with performance, the new M3 and M4 will have turbocharged six-cylinder engines producing 431 bhp and 410 lb/ft of torque. Deliveries start in May with prices starting at a little over £56k for both cars.
---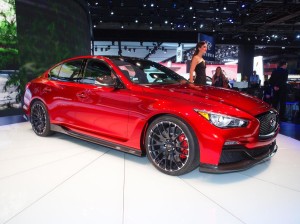 Infiniti Q50 Eau Rouge Concept
While it might not be built, it's by far and away the easiest concept from Detroit to push forward into production. Powered by a "big personality, V-cylinder engine with forced induction," the F1 inspired saloon would have "over 500 bhp and 600 lb/ft of torque."
---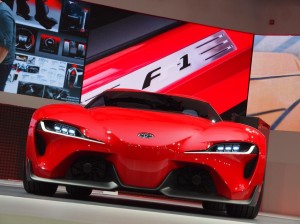 Toyota FT1 Concept
Dubbed to be a possible replacement for the Supra, the FT1 has been designed to act as a halo car for the Toyota brand. There's no word on performance or mechanical spec, just a video that follows the Concept's design process.
---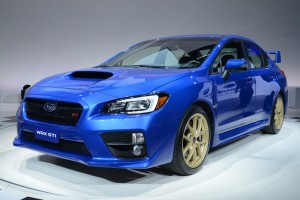 Subaru WRX STI
The big-wing, blue monster Scoobie is back: the WRX STI. Shown at Detroit with the legendary gold wheels, massive wing, and blue paint, the STI will have a 2.0 litre Boxer engine with 305 bhp when it goes on sale in May, priced at £28, 995.
---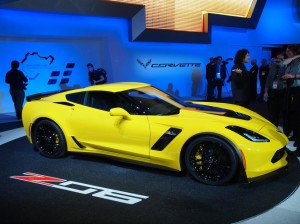 Corvette ZO6
Less than a year after the launch of the C7, Corvette has launched the ZO6, adding over 40% more power over the normal car. The 6.2 litre V8 has been supercharged to produce 625 bhp, meaning this ZO6 is faster than the C6 ZR1.
---
One of the real show surprises, the Stinger is Kia's answer to the GT86. But unlike the GT86, it has 315 bhp and some serious tyres and brakes. It's only a c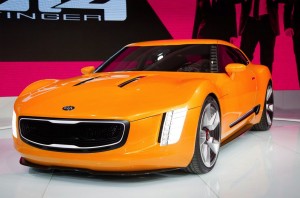 oncept at the moment, although Kia itself has said that it has "a history of delivering production vehicles that bear a strong resemblance to the concept".