Stories Published on February 13th, 2011 | by Seán Ward
0
Driver Loses Patience on CCTV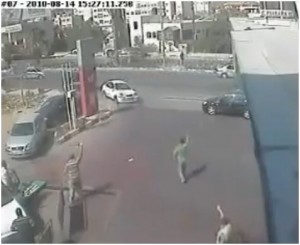 A driver has been caught on CCTV at a petrol station in America losing their temper.
Luckily, no one was hurt, but the amazing CCTV footage shows an unknown driver becoming so overwhelmed with frustration whilst waiting in line that he rams two cars before driving into oncoming traffic.
6 cars were involved in the incident and the driver was arrested at the scene.
It is fair to say that the driver will have lost his no claims bonus.
Published on 23rd August 2010 at www.motoringpress.wordpress.com.