Stories Published on October 27th, 2011 | by Seán Ward
0
Drivers Waste £337 Million on Fuel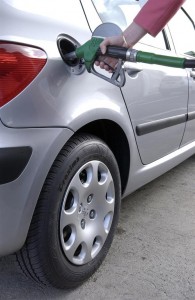 Research carried out by Michelin has revealed that motorists waste £337 million on fuel every year by driving with under-inflated tyres.
The follow up to Michelin's 2011 Fill Up With Air road show has shown that 39% of motorists are driving with dangerous, or near dangerous, low tyre pressures on their cars, and that 5% are driving on punctured tyres.
The result is the unnecessary emission of 600,000 tonnes of CO2, and the wasting of 244 million litres of fuel every year.
Michelin's head of communications, Phil Baldock said: "It's crucial that drivers understand the importance of driving with the correct tyre pressure. Under-inflated tyres can not only put lives at risk but they increase the stress on a vehicle's steering and suspension, cause it to use more fuel and thus produce more CO2. Not only does the right pressure improve safety, it is beneficial for their bank balance to have correctly inflated tyres and it also helps the environment.
"There are lots of ways that people can cut their carbon footprint and keeping tyres at the correct pressure is a simple and cost effective solution."
Michelin has also pointed out that low tyre pressures result in reduced vehicle performance, and that they add an unpredictable aspect to the car's handling characteristics.