Drives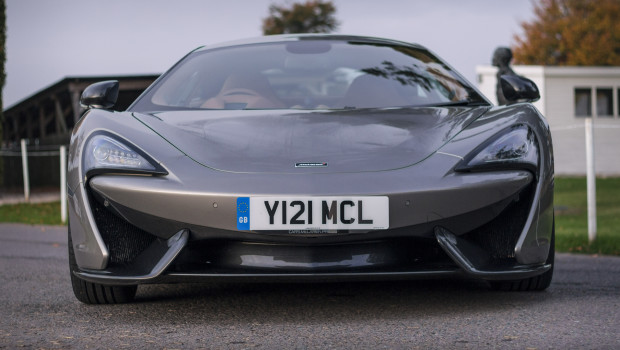 Published on January 20th, 2017 | by Seán Ward
0
Driving The McLaren 570S And Not Having Fun Is Impossible
Have you ever looked back at something you've done and wondered how you did it so quickly? I had a moment like that not long ago where an email pinged into my inbox asking if I'd be interested in driving a McLaren 570S. I'm not sure if I have responded or will ever respond to an email quite so rapidly.
The McLaren 570S is the first of a new family of cars from McLaren called the 'Sports Series'. At the top of the tree there's the McLaren P1, an £866,000 twin-turbo V8 hybrid hypercar and the only car in McLaren's 'Ultimate Series'. Below the P1 there's the 650S and the 675LT, both super quick, highly technical members of the 'Super Series' range. At the bottom of the performance pyramid is where you'll find the 570S, a car that was the sole member of the Sports Series range before being joined by the 570GT and the 540C, both similar in shape but with slightly different purposes. All of these cars sit at a lower price point and are supposed to be more about the drive than the speed, but one glance at the spec sheet and you'll see that none of these cars is slow. Far from it.
The 570S has a 3.8 litre, twin-turbo V8 engine with 570PS (563bhp) at 7,500rpm and 443lb/ft of torque at 5,000-6,500rpm. 0-60mph takes 3.1 seconds, 0-100mph takes 6.3 seconds, and 0-124mph takes just 9.5 seconds. The top speed is 204mph. Quite the performer, wouldn't you say?
My drive of the 570S was alongside a few other journalists down at Goodwood circuit. Our test was not on the track, however, McLaren preferring to send us off onto the road to get an idea of what the car would be like to live with rather than putting in a few laps and falling off the track…
First up there's the engine. Press the starter button and it barks into life, but not in an obscene Lamborghini-like way, rather a slightly more discreet English "ahem". Put the seven-speed dual clutch gearbox into drive, release the electric hand brake and pull away, watching the road surface ahead for anything with the potential to scuff the carbon fibre nose.
I cruise around in automatic mode for a while and am amazed at just how quiet and refined the engine is given how utterly absurd the performance stats look on paper, but when you're given a McLaren there's only so long you can drive along in automatic before the inner child springs to action. I took the gearbox out of automatic, pressed the central 'active' button to  chose how I wanted the traction control, engine and exhaust to behave, dropped a few gears and put my foot down.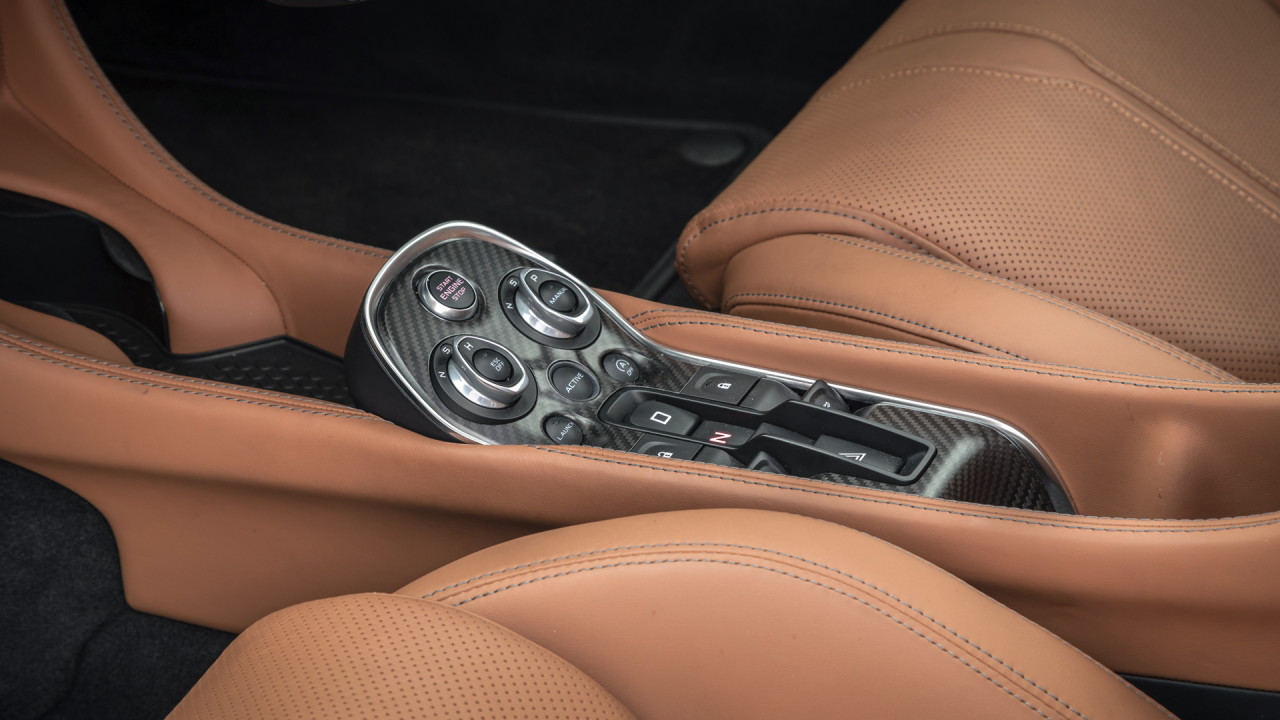 "OH MY WORD." That's what went through my head as I buried my foot into the throttle. It's very difficult to put into words just how fast the 570S feels, but suffice to say you very quickly find yourself quite far away from where you started. The power delivery is smooth and linear, and there's little sense that the 570S is turbocharged – it just gets up and goes. After that, it keeps going and goes some more. Own one of these and you'd need to exercise some serious restraint to avoid being thrown into jail.
What then catches my attention is just how sophisticated the traction control system is. All new cars have some sort of traction control system, but they vary in intelligence massively. Most traction control systems will cut engine power at the slightest whiff of wheelspin, but the really sophisticated systems work hard to give you as much power as they can but not so much that the wheels continue to spin. The 570S' traction control is the best traction system I've ever come across. Driving on slightly damp roads as I was, you're never really aware that the system is there at all. The car just accelerates, and when a wheel does lose grip there's no let up whatsoever.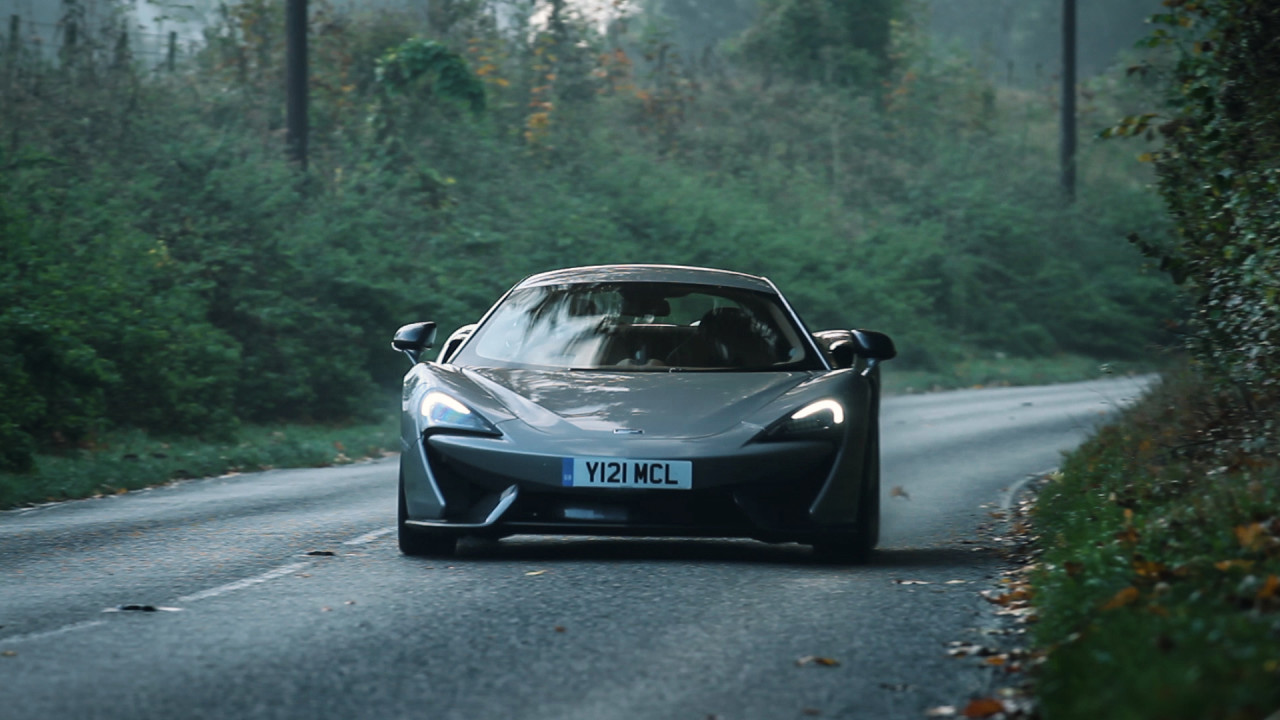 Going fast isn't possible without decent tyres, which is why the 570S is fitted with 225/35 R19 Pirelli P Zero Corsa tyres at the front and 285/35 R20 tyres at the rear. There's a huge amount of grip on offer (not to mention a huge amount of comfort from the 570S' double wishbone suspension and adaptive dampers), and you're given the confidence to enjoy it thanks to an excellent electrically assisted hydraulic steering system. As soon as you start to move the wheel there's information at your fingertips.
Braking performance comes from carbon ceramic disks that are ventilated and huge, and while they don't offer a lots of feel there's no denying their performance. Steel disks are available too, so if you have no plans to take your 570S to the track then steel disks will do you absolutely fine.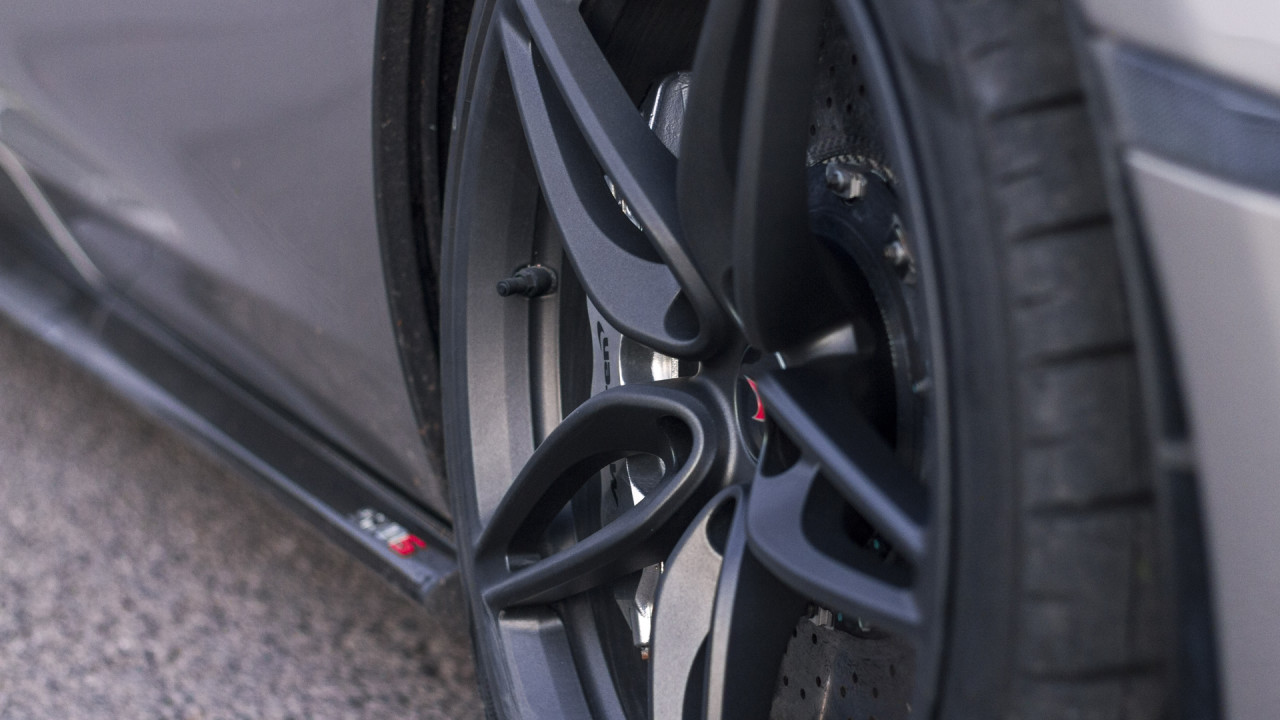 Then there's the gearbox. It's a seven-speed double clutch gearbox, and not only does it work beautifully in automatic mode, with smooth and seamless gearshifts, but in manual mode it delivers fast shifts with very little if any perceivable delay between pulling a paddle and a new gear being selected.
There's some beautiful engineering hidden away in the paddle design, too, as the paddle on the left is connected to the paddle on the right centrally behind the steering wheel, so while you'd normally pull the paddle on the right to change up a gear you can also give it a gentle push to change down. The vast majority of McLaren owners will never notice that feature, but it's a lovely reminder of the level of attention to detail that's been garnished everywhere else.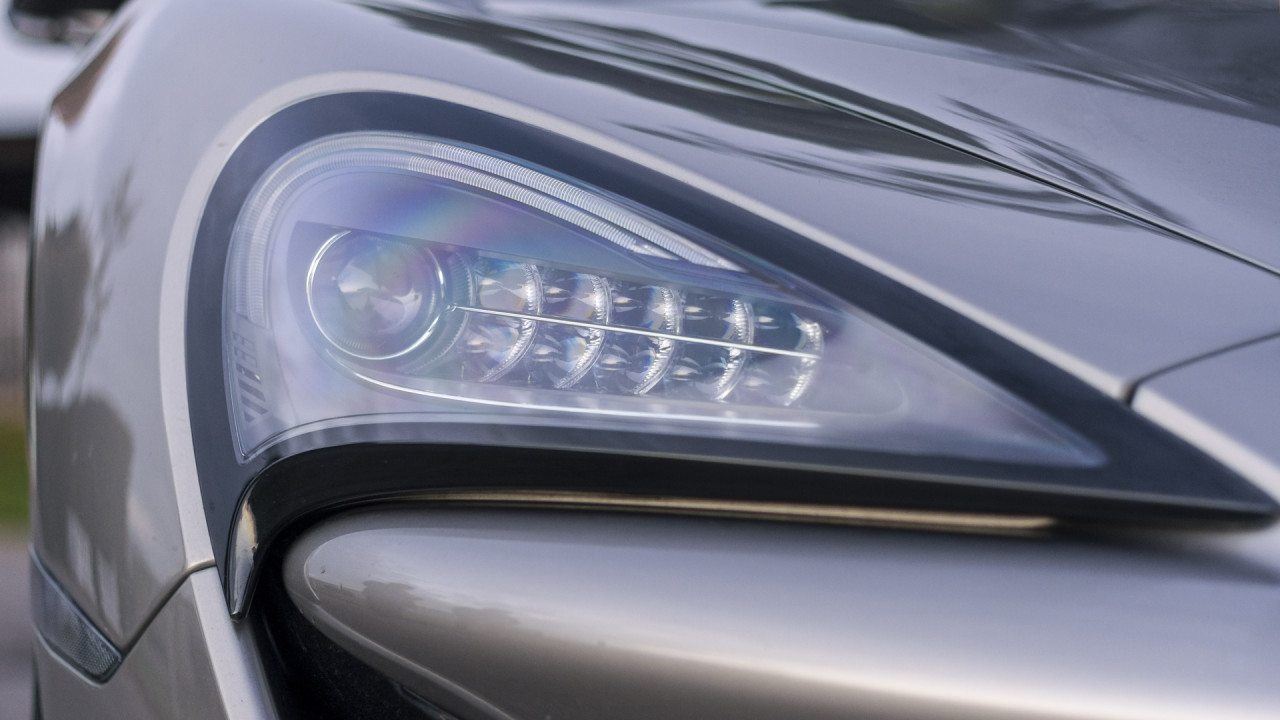 Finally, there's the way the 570S looks. The rear end of the car is a little bit fiddly from some angles, but the front is crisp and really very handsome. It's clean, above all else. Inside, too, the cabin has a beautiful simplicity about it, and yet it's utterly modern. The active panel takes a bit of getting used to, but overall the interior is simple and everything has been wonderfully assembled. There's nothing in the cabin that feels like it doesn't belong, nothing like that rather cheap feeling plastic starter button in the old McLaren Mercedes SLR.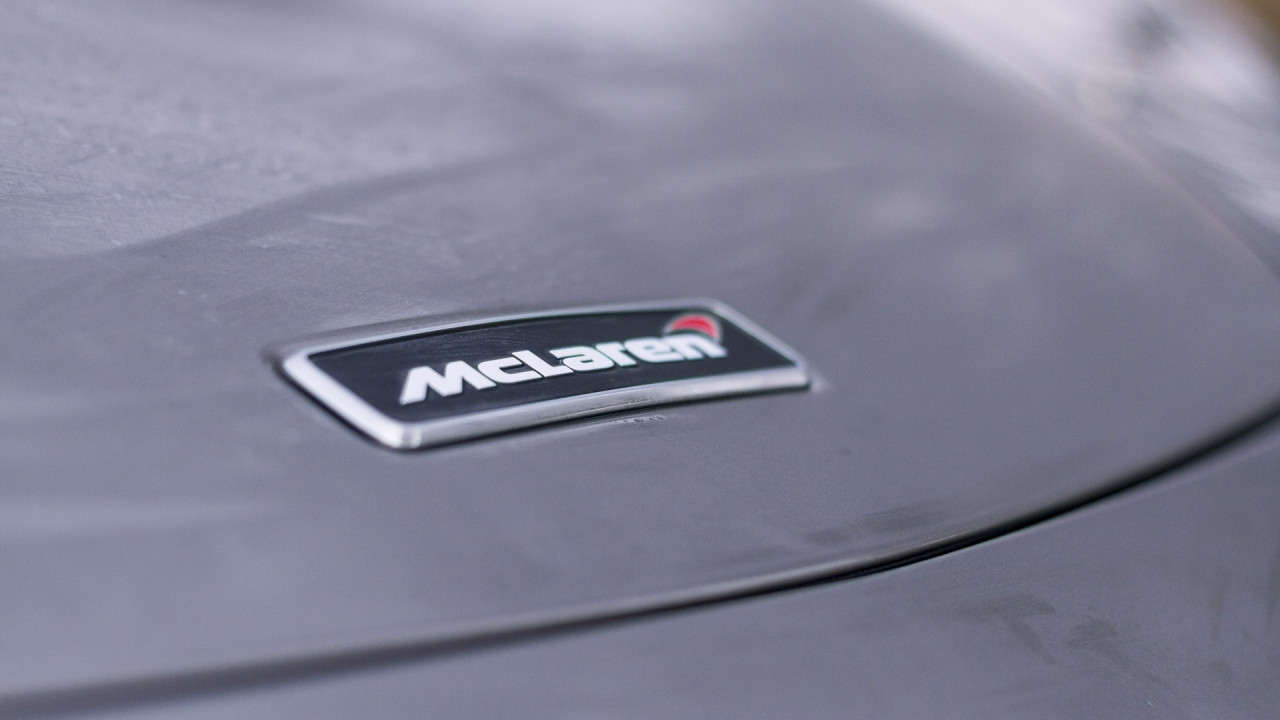 All in all, the McLaren 570S is one of the best road cars there is. Some might look at a Ferrari 488 GTB and say it's more exciting, others would turn to the Audi R8 and tell you it makes a better noise, but the McLaren offers speed and capability that you simply can't get for the same money anywhere else.
Prices start at £143,250, and that seems like something of a steal. It's not the fastest car in the world but it puts driver enjoyment over speed, something we don't see a lot of anymore.