Stories Published on December 20th, 2011 | by Seán Ward
0
DS5 Meets Concorde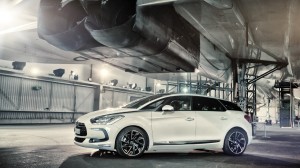 Citroën has released a series of photographs showing its new DS5 under the wings of Concorde.
Usually, pictures of a Citroën under the wings of a plane wouldn't be motoring news, but this time it is.
Firstly, the DS5 is one of the best looking new cars on the market today. Secondly, something similar was done with the original DS back in the 1960's. And finally, we're delighted to have any excuse to put photos of Concorde up.
Citroën has said that they've done it because Citroën fans wanted to see it, and because the DS5 has "pilot-style overhead switches inspired by plane cockpits, a head-up display and a roof divided into three light wells," but we think that they wanted an excuse to see Concorde too.
Enjoy the pictures – they're fantastic!
[portfolio_slideshow]