Frankfurt 2011 Published on September 10th, 2011 | by Seán Ward
2
Eterniti Releases More Photos of the Hemera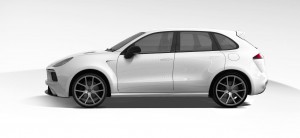 Eterniti Motors has released full photos of its first car, the Hemera, ahead of its launch at this year's Frankfurt Motor Show.
Dubbed as the first luxury SUV, the Hemera will go on sale in early 2012.
Hand built in London, Eterniti say the car is going to do something which many car manufacturers fail to do today: build luxury, normal cars.
The Hemera will be unveiled in the flesh at 14:15 on Tuesday 13th Spetember.
Click here to read more about the new Eterniti Hemera.
[portfolio_slideshow]