Budget 2012 – What it Means for Motorists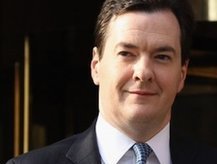 Chancellor of the Exchequer George Osborne today unveiled his budget proposals for the coming year, delivering his speech to the House of Commons saying his plan 'unashamedly backs business' but also supports 'working families and helping those looking for work'.
Unfortunately, however, it seems very little has been done in the way of making the motorists in the UK any happier.
The proposed hike in fuel tax of 3.02p per litre will go ahead as planned on 1st August 2012.
And with prices rising every day (the current average is 139.95p per litre of unleaded petrol and 146.54p per litre of diesel), fuel prices will probably make it to more than £1.50 for unleaded and £1.55 for diesel before the end of 2012.
From 1st April, Vehicle Excise Duty will increase, which means that, in general, the more CO2 your car produces, the more you'll pay from March. If your car produces less than 100 g/km, then you're safe and don't have to pay anything, but if you've got a 360 CS tucked away in the garage, you'll be paying £475 a year in excise duty.
In fact, if your car produces anything more than 130 g/km, you will be paying over £130 a year in excise duty.
There are other changes to company car tax and goods vehicle tax, but in general, the more you drive and the more fuel you use – whether that be because you use your car a lot or because you take a Veyron SS to the shops – you'll be paying more than you are now in six months time.
Mr Osborne also announced that any remaining reserves of oil and gas in the North Sea will be extracted, so once that's gone within the next ten years, fuel prices are likely to soar way beyond what they are today. And to make things worse, the amount of money to be spent on transport in the UK is set to drop from this year, from £5.1 billion, to £4.8 billion in 2013, and £4.5 billion in 2014. So make the most of your car while you still can, because not only will the roads be in a state but the busses will be too