Alberto Ascari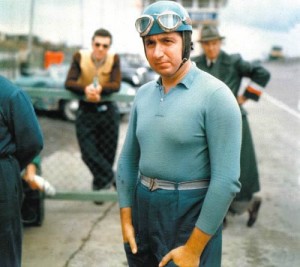 Born in July 1918, motor racing was in his blood, thanks to his father Antonio Ascari, a famous Grand Prix racer of the 1920s.
But it wasn't until he was in his 20s did he actually start racing.
Winning his fist Grand Prix in Sanremo, Italy in 1948 as part of Maserati's team, he was quickly noticed by Ferrari.
In 1952, he won all six of the European races, recording fastest times for each. So, by the end of the season he was crowned World Champion.
And like Sebastian Vettel, he won another World Championship the following year.
Alberto died in an accident in May 1955, but his name lives on in the form of supercar manufacturer Ascari.
---