Fernando Alonso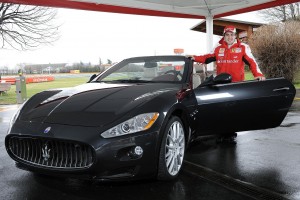 Fernando was born in Asturias, Spain, in July 1981.
Although Fernando worked in a department store when he was young, his father, a mechanic, obviously influenced him, as he started to enter more and more kart races.
After racing in a Nissan in 1999, as well as Formula 3000, a Formula One drive was offered up by Minardi in 2001.
The following year Alonso was approached by Renault with the opportunity to become a test driver, but as time progressed, he made more and more of a mark, until he was finally offered a racing position.
Then, in 2005, he won not just his first Formula One title, but Renault's first constructors title, before doing the same thing again in 2006, making him, at the time, the youngest double world champion in the sport's history.
---