Graham Hill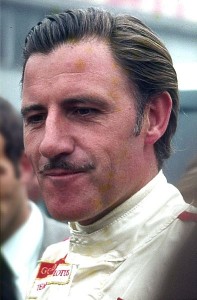 Graham Hill was born in Hampstead, London, in February 1929.
Hill had a spell in the Royal Navy, and didn't actually pass his driving test until his 24th birthday, but after leaving the Navy he paid to do some laps at Brands Hatch, after which he was hooked.
He joined the world of motorsport as a mechanic for Lotus, and later managed to get a drive for the team, making his debut appearance at the 1958 Monaco Grand Prix.
Before his death in a plane crash in November 1975, Hill managed to win two World Championships, the first in 1962 with BRM, and the second in 1968 with Team Lotus.
---